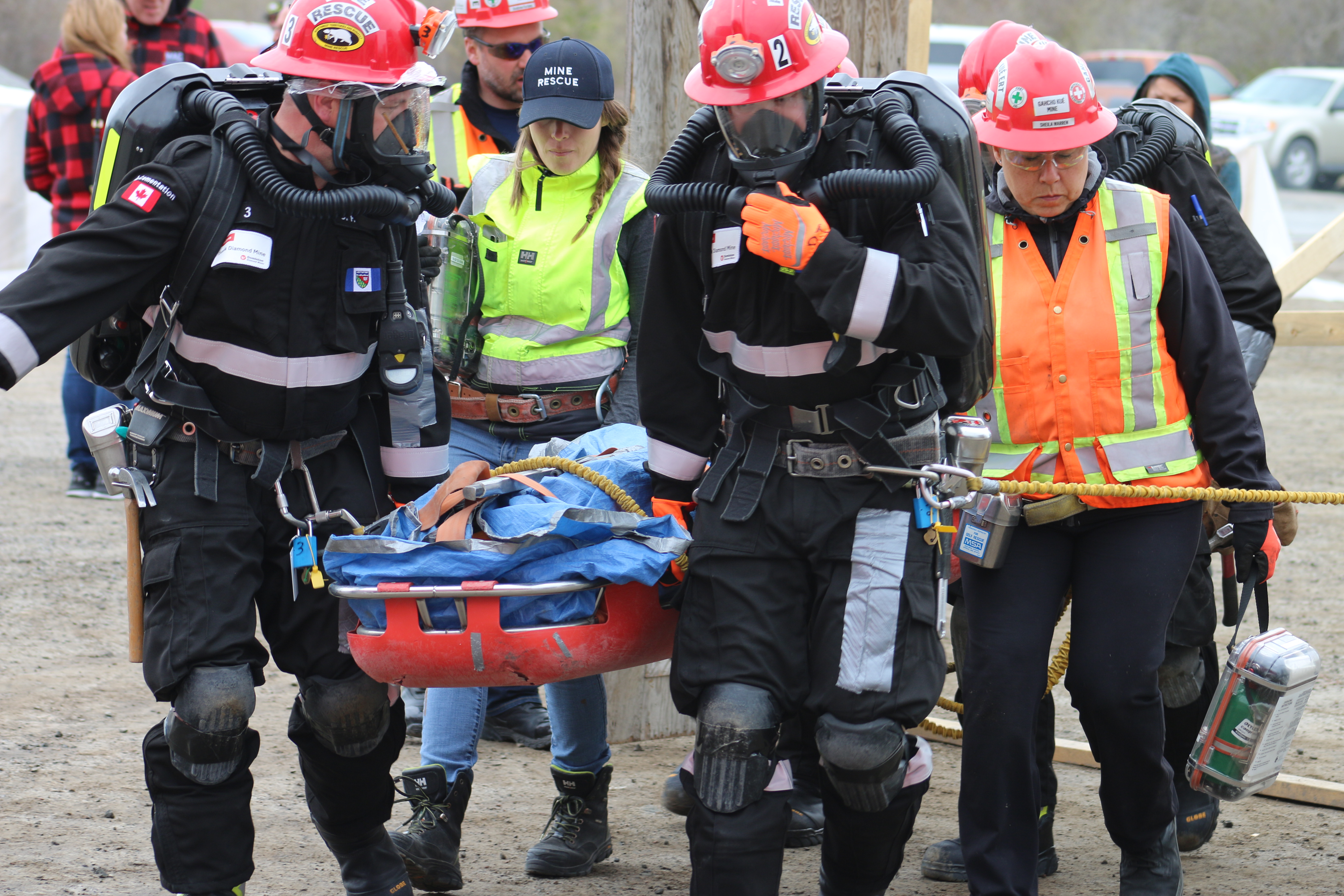 For 62 years, a competition has been putting the skills of the brave rescuers who train year-round to respond to anything which could go wrong at a mine site to the test.
The Mine Rescue Competition took place in Yellowknife over the weekend and teams from NWT mines did not disappoint. The Gahcho Kué Diamond Mine team took home the overall surface trophy and Diavik Diamond Mine won the overall underground trophy in a competition which saw teams from across the NWT and the North compete.
Over two days of the competition, six teams faced a range of scenarios which could occur at a mine site. They dealt with fire and smoke conditions, used their first aid skills, conducted rope rescues and navigated through obstacles. The competition is meant to test the teams' rescue and response skills, with an overall focus on safety.
"It's amazing to see the focus these teams bring to the competition, and the camaraderie they have with one another," WSCC Interim President and CEO Kim Collins Riffel states. "The hard work and sacrifices these individuals make to participate in these events is incredible. This isn't just a competition, but a way to practice life-saving skills."
And the winners were:
Overall Surface: Gahcho Kué Diamond Mine
Overall Underground: Diavik Diamond Mine
Bench Technician: Craig Archibald, Diavik Diamond Mine
Surface First Aid: Baffinland Iron Mine
Underground First Aid: Diavik Diamond Mine
Surface Practical Bench: Gahcho Kué Diamond Mine
Firefighting: Baffinland Iron Mine
Surface Rope Rescue: Meadowbank Gold Mine
Underground Rope Rescue: Diavik Diamond Mine
Surface Written Test: Gahcho Kué Diamond Mine
Underground Written Test: Diavik Diamond Mine
Surface Smoke: Gahcho Kué Diamond Mine
Underground Smoke: Diavik Diamond Mine
Underground Bench/Field Test: Diavik Diamond Mine
Surface Obstacle/Extrication: Gahcho Kué Diamond Mine
Underground Obstacle: Diavik Diamond Mine