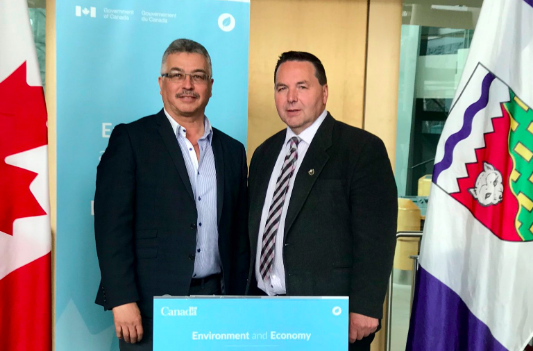 Up to $8 million of federal dollars will flow to projects in the NWT which reduce greenhouse gases through a territorial grant program.
The money, announced May 10th, goes into the greenhouse gas grant program for buildings and industry. Industrial and commercial projects have to apply to this new grant program, which will support projects that lower greenhouse gas emissions in 'heating, electricity, transportation, and industrial processes.' Among other projects, the announcement says things like installing space heating boilers or district heating systems could be funded through the grant program, lowering the cost of these retrofits.
The $8-million is part of an overall $31-million of federal money supporting the NWT's work combatting climate change.