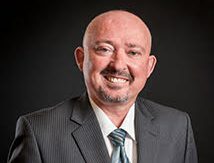 Donovan Frederick Molloy is the Territorial Court of the Northwest Territories' new judge.
Molloy comes to the court from his role as Newfoundland and Labrador's Information and Privacy Commissioner. A graduate of the University of New Brunswick's Law program in 1992, Molloy has also worked in prosecutions since 1994 including as Senior Crown Attorney within the Office of Public Prosecutions in St. John's and Director of Public Prosecutions and Assistant Deputy Minister, Criminal Operations.
Minister of Justice Louis Sebert announced Molloy's appointment in a news release Friday, citing among other qualifications his experience working in 'small, remote, and Indigenous communities' in Newfoundland and Labrador.
"He has demonstrated a commitment to public service throughout his career and has had extensive northern experience in Newfoundland and Labrador. I am confident that he will make valuable contributions to the administration of justice in the Northwest Territories."
Molloy will fill a vacancy left by Judge Bernadette Schmaltz, who retired in May 2018. He will join the territorial court's Chief Judge Christine Gagnon, Judge Robert Gorin and Judge Garth Malakoe.