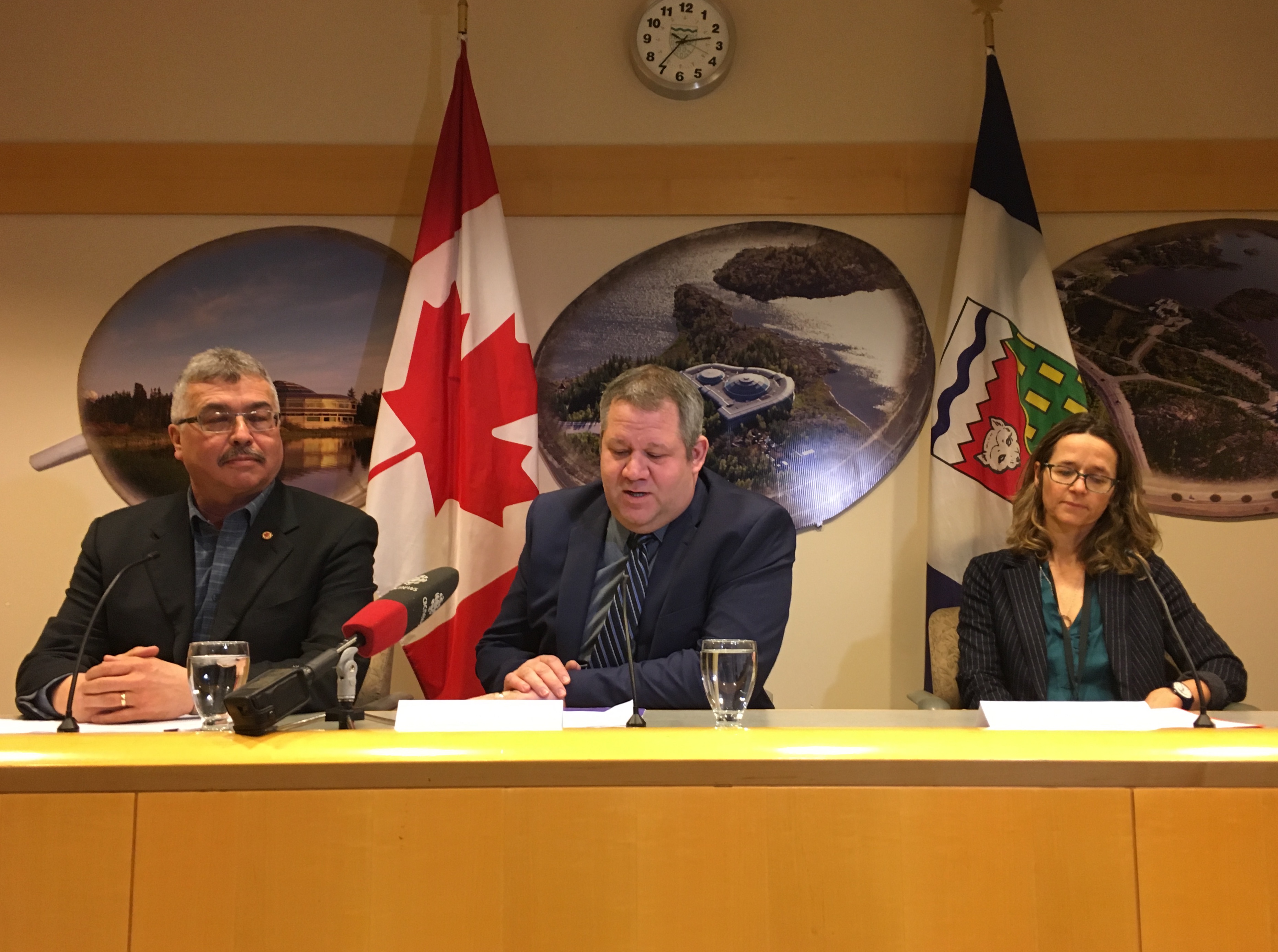 There are no plans for a treatment centre in the North Minister of Health and Social Services Glen Abernethy confirmed Tuesday.
"At this point in order to meet the needs of our residents and provide them the options that they want and the alternatives that they want, funding a bricks and mortar facility doesn't necessarily meet the needs of our residents."
Abernethy made the statement at a Tuesday, January 22nd announcement of an expansion of the opioid maintenance therapy program to NWT communities.
READ MORE: OVER $750,000 FOR RURAL OPIOID TREATMENT FROM FEDS, GNWT
He says the North's treatment centre in Hay River, which closed in 2013, was never able to provide the programming southern facilities do.
"We have signed contracts with four treatment facilities in Southern Canada that provide a range of programming we were never, ever able to provide here in the Northwest Territories."
READ MORE: HEALTH MINISTER AND FIRST NATION AT ODDS OVER ADDICTIONS HELP
Abernethy says the Southern centres provide programming for men and women and traditional healing, as well as bringing in psychologists and psychiatrists.
The territory has invested in on the land treatment and an expansion of the outpatient Matrix program Abernethy says. He admits the government needs to provide more medical detox and aftercare.
"We have medical detox in two of our facilities. We need to do more work there, there's no question but we do have some level of medical detox in the Northwest Territories."
Abernethy says aftercare will be part of an action plan presented at the next legislative session starting February 5th.