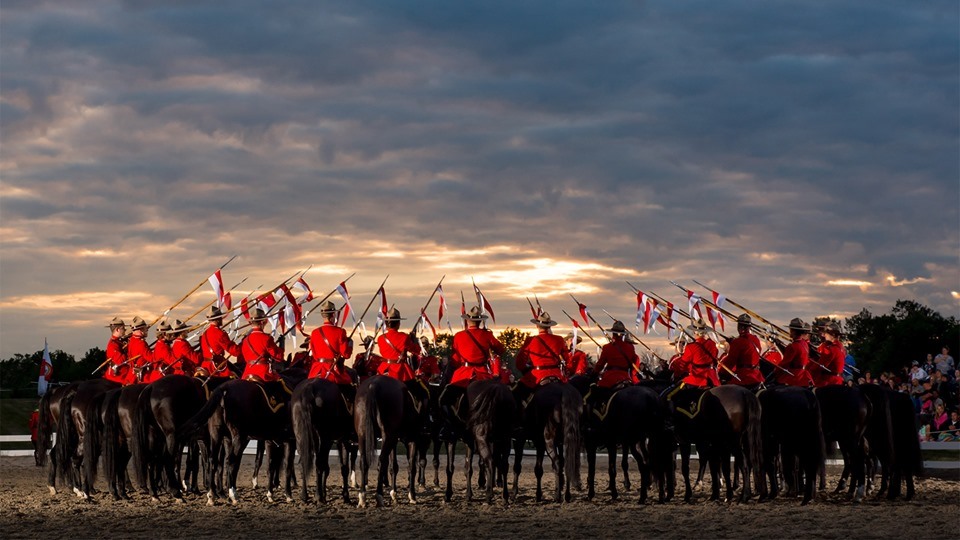 The RCMP Musical Ride will be performing in Hay River on Sunday, August 25th at the Keith Broadhead Memorial Twin Park from 3 to 5 p.m. This will mark their only NWT tour stop this year as well as their first appearance in the town since the early 2000s.
Hay River Tourism notes that the RCMP Musical Ride tickets are selling very well, "make sure you get in to secure your tickets, only $5 each." They add that there will be the opportunity to visit with the RCMP officers and horses the day prior on August 24th.
There will be a BBQ hosted by the Family Support Centre as well as local entertainment and fun before the Musical Ride will take place.
The RCMP Musical Ride is composed of a troop of up to 32 riders and horses who perform in up to 50 communities across Canada between the months of May and October. They help raise thousands of dollars for local charities and non-profit organizations.
The Musical Ride provides the opportunity to experience the heritage and traditions of the RCMP. The riders act as ambassadors of goodwill who promote the RCMP's image throughout Canada and all over the world.
Back in January, tourism and economic development coordinator with the town Peter Magill said he hoped for people from other NWT and Alberta communities to visit Hay River for the event such as tourists heading to the August 22nd to 25th Dark Sky fest in Fort Smith.
To book the date, buy a ticket and reserve a hotel or campground ahead of time contact the Hay River Visitor Information Centre or email them at [email protected] Tickets are also available at the Hay River Recreation Centre.