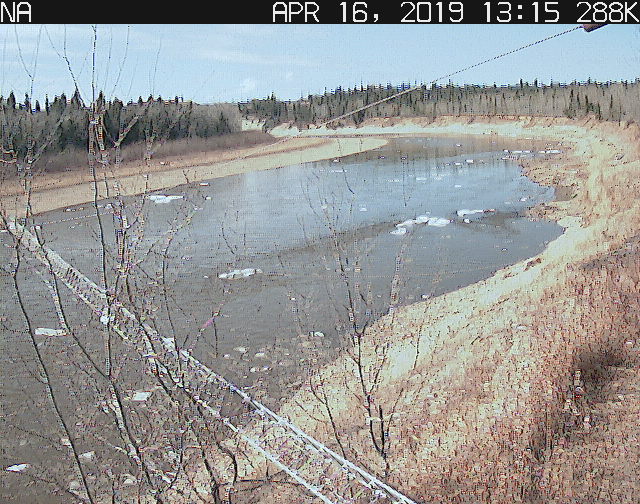 Break-up season is starting in Hay River and a town official is warning people and their pets to steer clear of the ice.
"Stay off the ice, it's extremely dangerous the way the ice is right now. There's no safe spot on the river," Director of Protective Services Ross Potter says. "It's probably a good idea to keep your pets and dogs away from the river at this point too…When it does start to break up, if an animal got caught up in the ice there's not much anybody can do for them."
Potter says there are some breaks along the river and clear patches visible at Paradise Valley and the golf course.
Break-up usually occurs between April 15th and May 8th, however, Potter estimates it could come a week or more early this year. A March heatwave melted some ice earlier this year and for now, there is no risk of flooding.
Water levels are still low, he added, however they are rising slightly along the entire watershed. Online webcams and graphs show the status of Alexandra Falls and West Channel Bridge. The only location that won't have information displayed online is the Pine Point Bridge, due to construction.
Potter says he continues to monitor the water levels, especially how much is running through at Alexandra Falls. As of Tuesday, April 16th, it is at 288.8 cubic metres per second. Potter says there is no cause for concern unless that number jumps to 900 to 1,000 cubic metres per second.