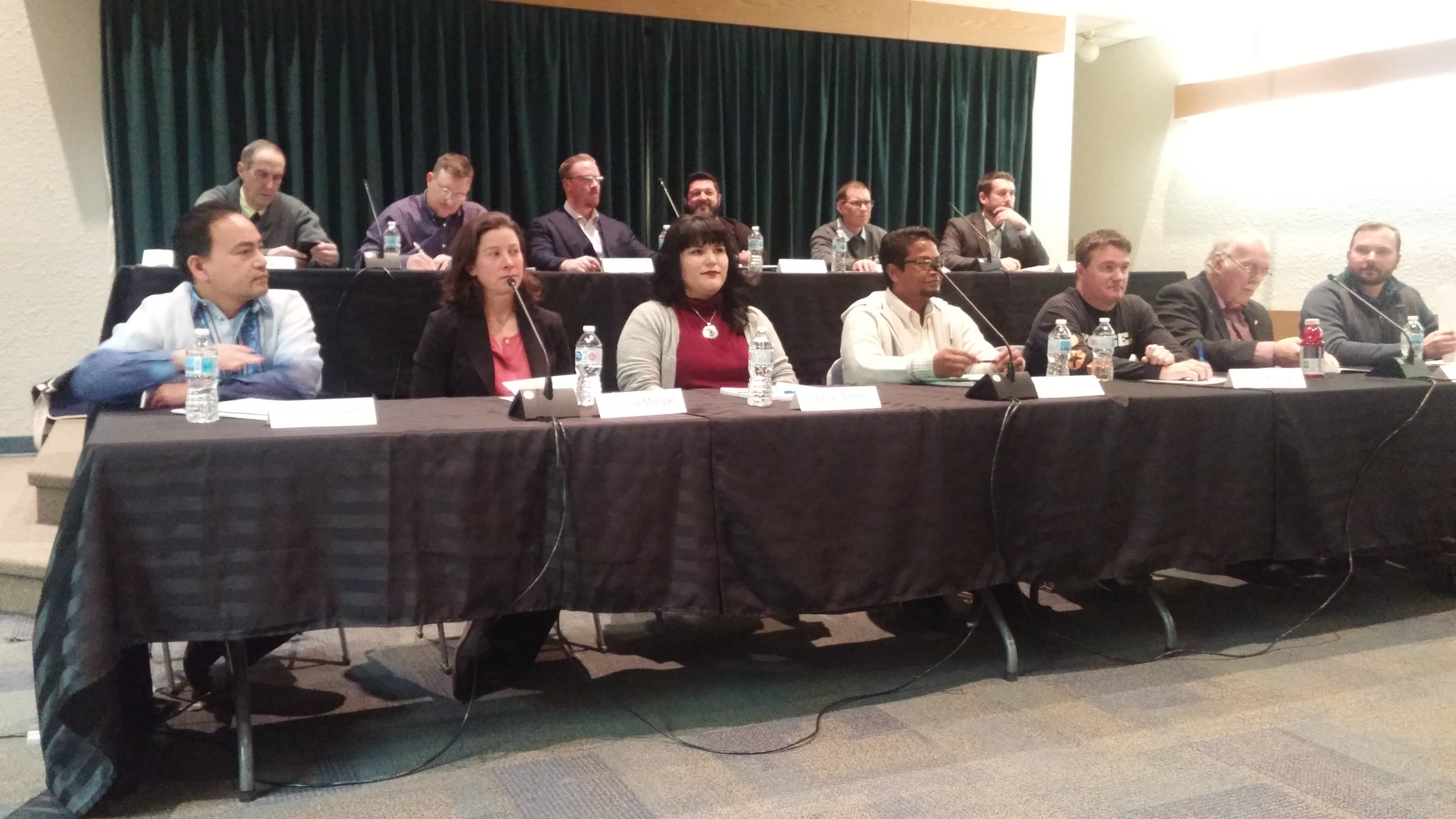 Yellowknife residents and councillor candidates are getting to know each other. Thirteen of the 16 candidates took part in a forum hosted by the Chamber of Commerce at Northern United Thursday night.
Hot topics included making the city more tourist friendly, budget priorities, GNWT funding gaps, and making the city more attractive for business investment. Audience member David Wasylciw asked them about high paying businesses. He wants to know what council can do to bring employers that pay enough that people can afford to own houses in Yellowknife.
"It's going to take a city hall with an attitude of selling the city to businesses, encouraging the employers to come here, finding out why they left, and how you can bring them back. There is a lot of pieces to that, and I didn't expect any of them to have the magic answer. "
After the event, resident Lysia Bardak says she was happy to hear about the questions on diversifying the economy, starting up and bringing in more tourist businesses and not relying on mines.
"When we were dependent on gold mines for revenue and now in diamond mines, we've been dependent on something that nobody in the world actually needs. It's kind of scary to rely on something like that for the economy, and now with the aurora, wow, we have something that costs us nothing to produce and we bring in a lot of tourists as a result. So that's kind of exciting."
Yellowknifers took part in the forum in force, filling the seats at the forum, and watching on the live stream on the Chamber's facebook page. Executive Director of the Yellowknife Chamber of Commerce Dineen Everett says many members of the Chamber are excited during municipal elections because it's an opportunity to choose the new leaders of the community.
"I that that having 16 candidates is a luxury for Yellowknife in times where people are hesitant to put their names forward. I think we have brave candidates and it's an important part of democracy to have such a diverse slate with a lot of different perspectives being discussed."
The second councillor forum will be hosted by Alternatives North on October 10th at Northern United. Yellowknife's municipal election day is on October 15th.