After being closed for some time due to flooding damage, the Salvation Army's Thrift Shop in Yellowknife will be opening its doors once again.
Tony Brusset, the Executive Director of the Salvation Army in Yellowknife helped to explain what exactly happened. He stated that back on August 16th, the day the order came from the City to evacuate due to the wildfires, something inside the building broke and caused a flood that night. So for three weeks, nearly all of the thrift store's inventory sat helpless in water, resulting in around $100,000 in damages.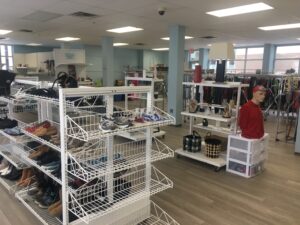 Three months later, the store is ready to reopen again, but Tony says that they are still accepting donations.
"We certainly need them right now because we didn't know where the water was coming from, so we did lose all of our inventory so we've had to rebuild. People have been very generous over the last couple of months donating, and our staff have been separating the clothing, so we're gonna start putting that out this week in anticipation of opening Tuesday morning."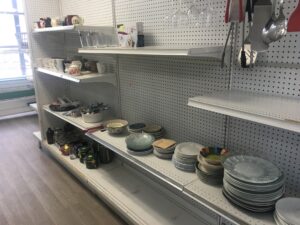 Tony stated that since they were unable to locate the source of the water, they were forced to simply dispose of much of their inventory, as there was a concern that the water may have been contaminated by waste.
There are many different groups around the community that the thrift store helps support, as Tony explained.
"We will get Christmas hampers for 750 families in Yellowknife and surrounding areas, as well as our food bank, which sees fifty to sixty families every week of the year, and is fully supported by the thrift store and our Christmas kettles, so 100 percent of our profits from the thrift store go into that."
If anyone is looking for more information or other ways to support the Salvation Army, they can call their Yellowknife Office directly at 867-766-2942, or check out their Facebook page.