The GNWT has developed an alcohol strategy to reduce harm from alcohol in the NWT.
Per capita alcohol-related costs in the NWT are among the highest in Canada and in 2014-2015, the number of hospitalizations caused by alcohol in the NWT were six-times the national average.
The strategy plans to address stigma and reduce harm for community members through five strategy actions; Communications, Policy, Prevention, Public Safety, and Treatment.
"The rationale for an alcohol strategy began out of the Canadian Alcohol Policy Evaluation where the Northwest Territories and other jurisdictions received a failing grade." Senior Advisor for Problematic Substance Use for the GNWT Bryany Denning said in a conference.
The GNWT plans to mitigate risks presented by liquor specials such as 'happy hour' and brew on-premises establishments by setting a minimum price per standard drink.
Another plan to reduce risks associated with alcohol presented by the government is to adopt a mark-up structure which includes a lower mark-up for lower alcohol products and a higher mark-up for higher alcohol products to encourage those who choose to drink to choose lower alcohol products.
The plan includes the option to introduce liquor stores into communities that do not have conventional liquor stores.
According to the GNWT, the introduction of beer and wine stores may be another factor to encourage legal drinking in communities that struggle with illegal alcohol presence.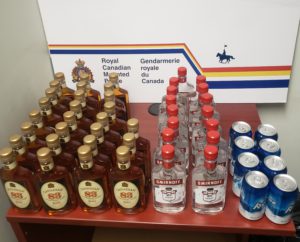 "What we are hearing is that there is liquor in communities anyway. It's coming in through bootleggers and its generally hard liquor." Denning said.
The GNWT emphasizes some actions may not be relevant to all communities and plans to have all work completed by March 31, 2028.