The city is deciding whether or not to sign a memorandum of understanding with the mining industry, which would see closer collaboration between them.
A number of councillors were supportive of seeing the city and the mining industry work toward areas of common interest. The NWT and Nunavut Chamber of Mines has advocated in the past for "streamlining of regulatory processes" and more support for mining exploration in the territory, while city administration emphasized the importance of the mining industry for the territory's economy and job numbers.
But councillor Shauna Morgan says the city lacks expertise on regulatory issues among its own staff, and worries this agreement would mean the city would "take the word" of the mining companies on those kinds of issues.
"We have to be careful and not assume the mineral industry's interests might not be the same as the general public's interests on all issues," she said.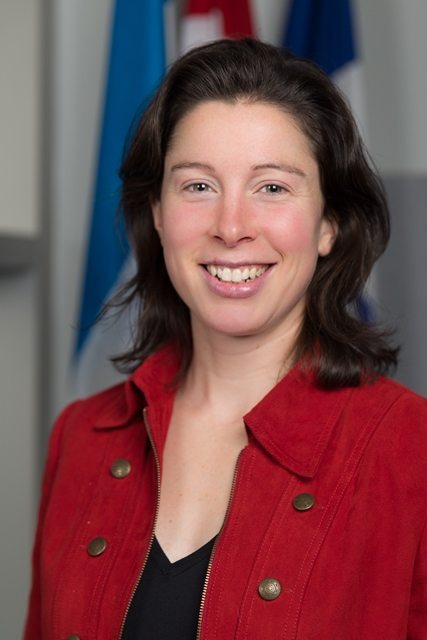 "Take Giant Mine, the total net cost to society, for taxpayers, opposed to net gain, I think the net cost may be bigger," she said during the meeting on Monday. "At the end of the day that is costing taxpayers, including us, a lot. Federal subsidies are coming from our pockets too, we are taxpayers."
The mining industry is one of the few economic players in the territory who don't already have a MOU signed, as part of the city's economic strategy, according toYellowknife Mayor Rebecca Alty. Signing the MOU would bring the mining industry to the same level as the tourism industry and other sectors, Alty said in a governance and priorities committee meeting on Monday.
Kenny Ruptash, vice-president of the NWT and Nunavut Chamber of Mines said the general public isn't informed enough about the good the mining industry does. He cited the fact Yellowknife distributed mining supplies and equipment to projects in Nunavut, as well as the potential of green mining technologies.
He said the MOU would not have the city "tap dancing to the industry's song nor the mining industry tap dancing to the city's song."
"Boosting the mining industry is the only chance our territory has of economic independence," Ruptash said.
Councillors Steve Payne, Julian Morse, and Robin Williams expressed support for the MOU. Newly appointed as deputy mayor, Payne said he likes the idea of aligning with the mining industry because of the big impact the sector has had on Yellowknife.
"The city of Yellowknife wouldn't exist as it is without our long history of mining," he said.
The MOU will be brought forward for approval from council on February 8.