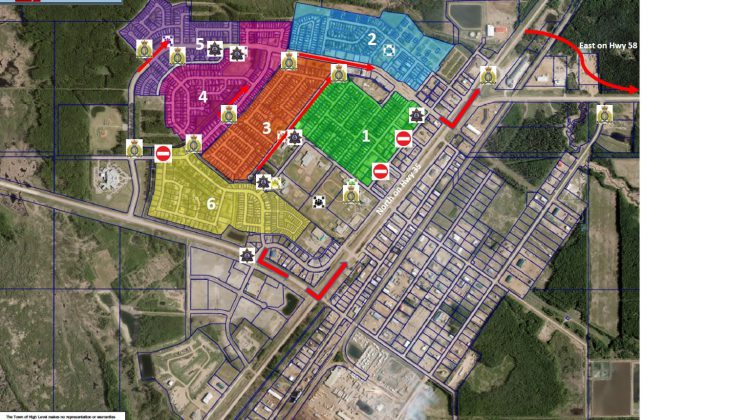 Hay River residents should prepare to offer assistance to the people of High Level, AB after a wildfire has triggered the evacuation of the town. The town has issued a mandatory evacuation order as of 4 p.m. on May 20th.
High Level residents are asked to stay away from the town for a minimum of 72 hours. The recommended evacuation routes are Highway 58 East and Highway 88 South as highway 35 south of the town is closed. Due to the level of traffic leaving High Level, Hay River residents should expect that the route north which leads to the NWT may be a more viable alternative for those evacuating.
The GNWT is also warning drivers heading south of Hay River to Alberta to bring enough fuel for more than 600 kilometres of travel as Red Earth Creek, which is about 630 km from Hay River, is the closest place with available gas.
Some Hay River residents have already begun planning for the evacuees as the town was under an evacuation alert late Monday morning. Due to the highrise fire in mid-March, the town will be at an availability shortage meaning residents may have to step in.
High Level is located 310 kilometres south of Hay River.