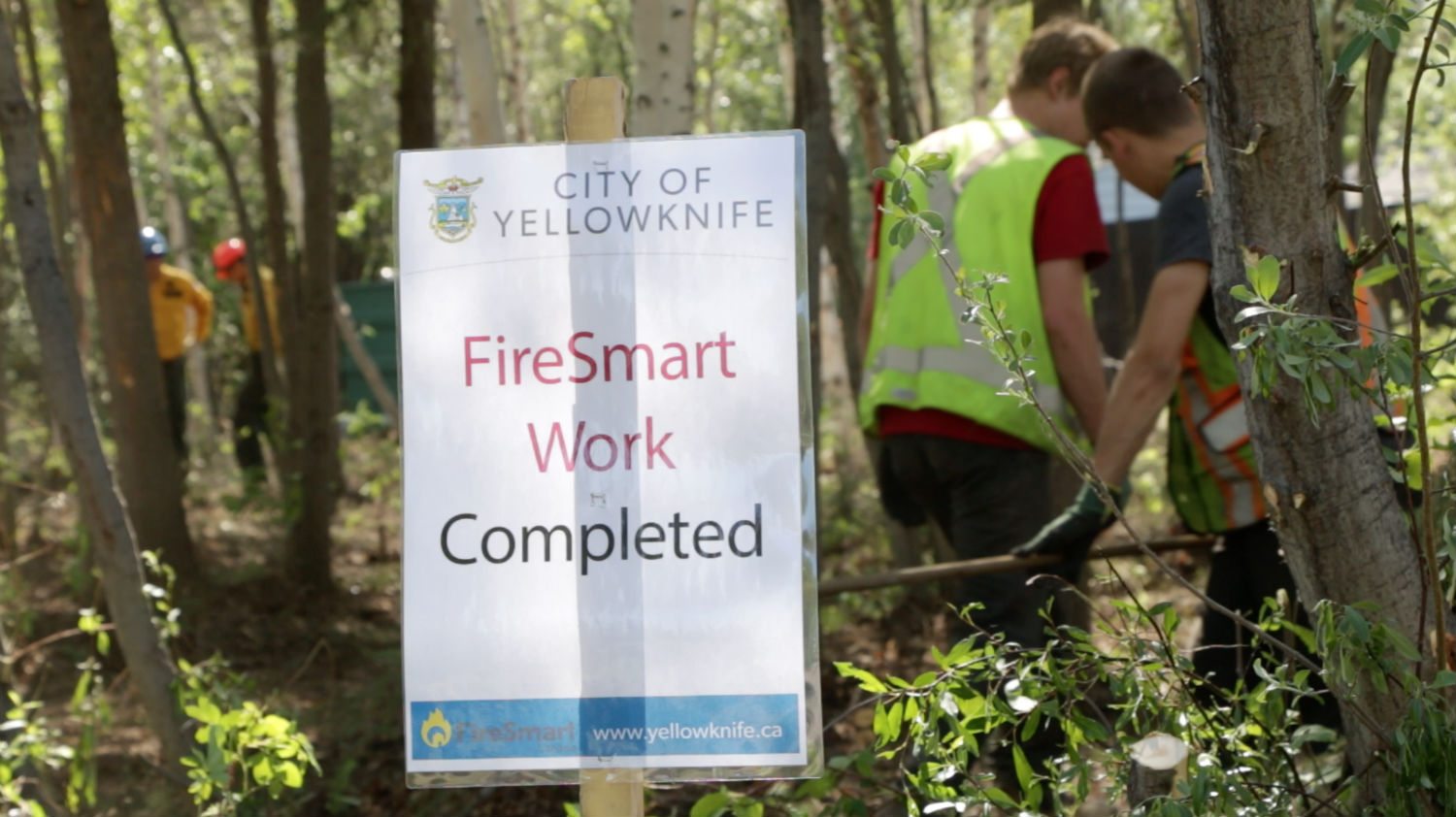 Yellowknife firefighters will be going door-to-door ahead of the summer season, informing residents how they can FireSmart their homes.
The firefighters will visit properties where homes back onto forested areas to talk to residents about how they can limit the danger of forest fires. The greatest risk, the city says, is posed by burning embers from forest fires which can remain airborne for over 1.5 kilometres.
The city outlines some work which homeowners can do, at minimal cost, to protect from wildfire. From their house extending 1.5 metres out, homeowners can clear debris from their roof, deck and under their deck, remove any wood or other combustible materials stored against the home and create a 1.5 metre buffer of rock, gravel or sand around their home.
In their yard, homeowners can keep their wood pile far from their yard and landscape to keep pine and spruce trees as well as bushes at least 10 metres away from their home. The city's homeowner checklist goes into detail on these and other steps.
The city has also looked at wildfires within city limits since 2009. Over the past ten years, 14 wildfires were discovered in the area, and within 10-kilometres of the city another 18 were found. Of the fires within the city, 93 per cent were caused by people, the remaining 7 per cent by lightning. "The City of Yellowknife Fire Department reports that they respond to numerous abandoned campfires each year, particularly in the Tin Can Hill, sand pits, legislative assembly, and hospital areas," a review of the city's wildfire protection plan states.
The city is also working on reducing or removing 'fuels' –  including shrubs, dead trees and pruning tree limbs. Since 2015, the city has done this in areas of Range Lake South, Parker Park and Matonabee Street. More work is planned for this year.
Mayor Rebecca Alty encourages all residents to FireSmart where they live. "By reducing our risks we can proactively reduce the chances of damage."