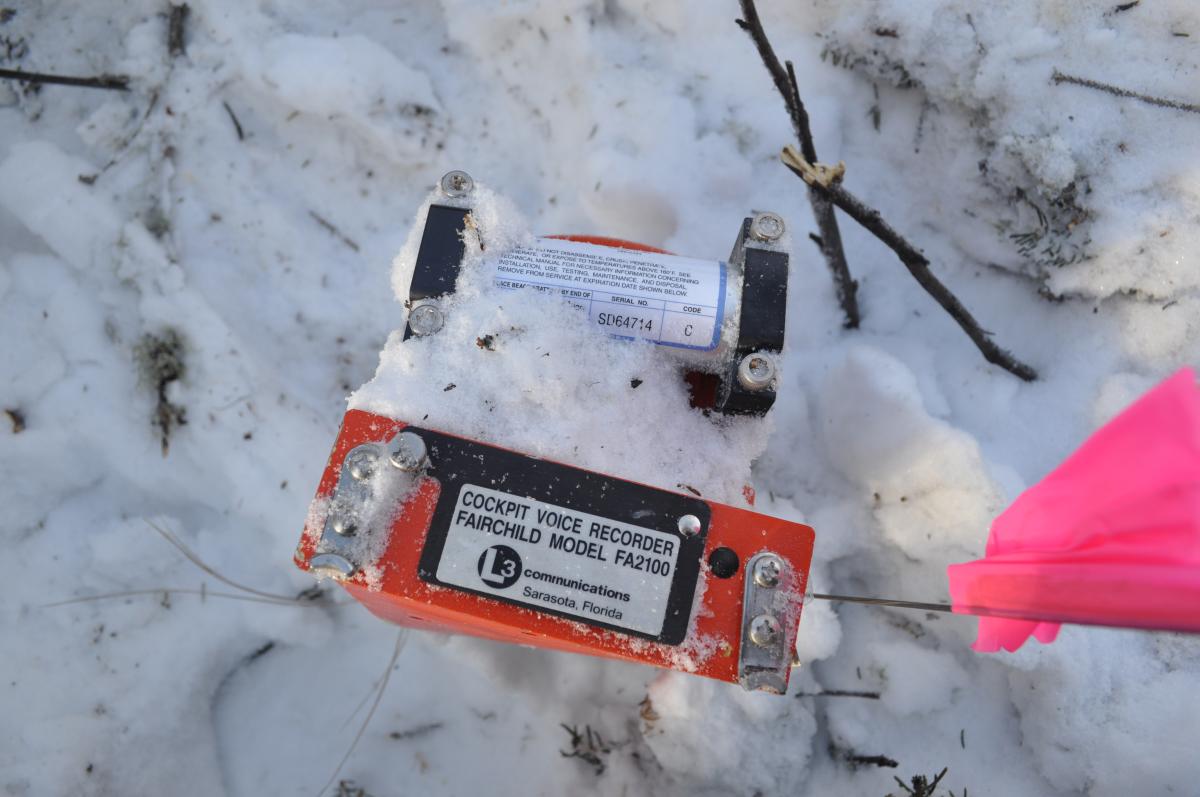 An ongoing investigation into the fatal crash of an Air Tindi King Air 200 earlier this year has revealed a flight instrument failed as the plane began a rapid descent.
The plane bound for Whati crashed on January 30th, killing both pilots on board – Will Hayworth, 36, and Zach McKillop, 28.
Senior technical investigator with the Transportation Safety Board Jeremy Warkentin says both attitude indicators were not working at the time of the crash. These instruments indicate the position of the aircraft in relation to the horizon and are part of six primary flight instruments known as the 'six-pack'.
READ MORE: Air Tindi accident was "not survivable": Transportation Safety Board
First reported by Cabin Radio, the investigation has revealed the two pilots took off from Yellowknife with one attitude indicator, the one on the right side, not working.
Warkentin says planes have what is called a Minimum Equipment List,  'a document that allows an operator to operate an aircraft with unserviceable equipment onboard.' In this case, the MEL states both attitude indicators must be working to fly the plane.
"That document did not authorize the flight to be conducted with an unserviceable attitude indicator on the right side," Warkentin says. "That's an ongoing part of our analysis, that we're going to try and understand, as best we can, the reasoning behind effective decisionmaking in the cockpit."
The second indicator, on the left side, failed about 20 minutes into the flight as the pilots were beginning their descent into Whati. With cloud cover from 2,000 to 20,000 feet, the pilots were flying in what is known as instrument meteorological conditions. Flying at 12,000 feet for the majority of the flight, the pilots were 'in cloud for the majority of the flight' and relying on the six primary flight instruments to operate.
"Each side has what we call the six-pack of instruments, so it's not just an attitude indicator…So there are several other instruments the flight crew can reference to give them information as to what the aircraft is doing."
The TSB will look at other cases where primary flight instruments were lost and what the results were, as part of their analysis.
Sattelite data has also revealed how fast the plane went down – compared to a normal descent of around 1-2,000 feet per minute, the Air Tindi plane was descending at a maximum of 32,000 feet per minute or 9,753 metres per minute. "The impact forces for this particular occurrence would not have been survivable, they were too significant," Warkentin confirms.
READ MORE: Cockpit voice recorder recovered from Air Tindi crash
The investigation is at what is called the examination and analysis phase. The investigators will now analyze equipment found at the wreckage site, currently at the TSB's lab in Ottawa. Firming up the sequence of events – what happened and when – is also a focus.
After this, all information will be analyzed to understand 'the reasoning behind some of the decisions that were made during the course of the flight.'
"We want our findings to go beyond this particular occurrence. We want to transmit these safety lessons to the industry as a whole so that everybody can learn and we can advance transportation safety in Canada."