Throughout the afternoon of September 30th, members of Yellowknife's Dene First Nation Community gathered together to celebrate the National Day of Truth and Reconciliation.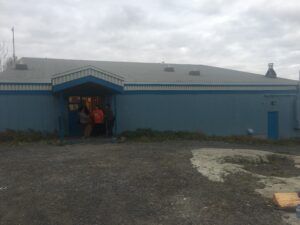 Gathered in a gym in Yellowknife's Ndilo neighborhood, dozens of orange-clad Dene residents gathered to share their experiences of going through Canada's now extinct system of residential schools. Guests passed the microphone, taking turns sharing their personal stories of how they and members of their families made it through the schools, and the effect it had on their lives once they were able to leave.
Canada began implementing residential schools in the mid to late 1800's, and saw their highest number in the late 60's. The last of the church and federally run schools was finally shut down in 1998. In the NWT, there were 14 schools, the last of which was the Kivalliq Hall in Rankin Inlet, in what is now Nunavut, which was shut down in 1997.
The stories shared spoke of stolen cultural identities. They spoke of Indigenous individuals feeling a sort of imposter syndrome once they were finally able to engage with their heritage later in life. Guests spoke of the incredible strength and dedication it took to regain their cultural identities and to allow themselves to trust others once again.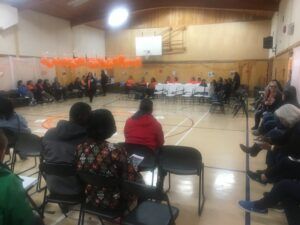 Certain guests also discussed how grateful they are to have groups like the YKDFN to help those affected by the schools to be able to share their experiences to younger generations, ensuring that this dark chapter of history is not forgotten.