With several days full of different panels and discussions, the NorthWords Writers Festival kicked the weekend off with their Gala event on Friday evening.
Seven different writers were brought into the Northern Arts and Cultural Centre to show their latest works to the audience. The event saw presentations from Britta B, Jessica Johns, Jordan Abel, Richard Scarsbrook, Fran Hurcomb, Stephen Kakfwi, and Katlia Lafferty, as well as a musical performance by Ryan McCord.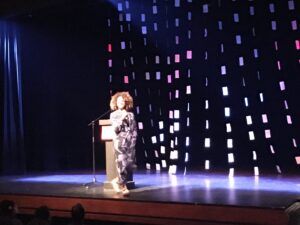 Some authors read from their latest or upcoming books, others showed off their unique style of poetry, and Fran Hurcomb had a quick power point presentation prepared to help display her research into the NWT's storied history of fishing.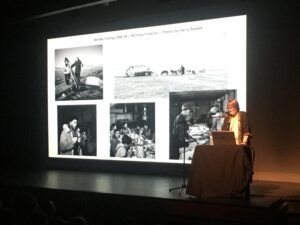 The rest of the weekend saw many other events to help northern writers get new ideas in their heads, and stretch their creative muscles. Two other public reading events took place, including BLUSH, an adults only event for erotic stories on Saturday evening, and an all ages family story time event on Sunday morning.