City staff returned to work yesterday to prepare for the reopening of facilities and programs.
Today, most programs and services resumed back to normal, and attendees say they are happy to return.
"It's really fun." One excited child said outside Ruth Inch Memorial Pool.
As of March 21, 2023, City Hall, the public library, Ruth Inch Memorial Pool, Multiplex, Fieldhouse, and Visitor Information Centre are open to the public for regular hours.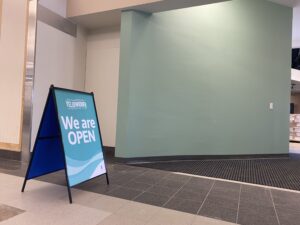 Following the end of the strike between the City and Union, workers also say they are excited to return to work.
"Everybody seems happy to be back and just anxious to keep on doing what we do." Assistant Facility Supervisor for the Multiplex Daryl Snow told MyTrueNorthNow.
The solid waste facility remains closed to the public but, winter road maintenance, waste disposal, and event planning have resumed as normal; however, more information will be released as the City enters the next phase of reopening.