Yellowknife's City Council election is right around the corner. We gave all the candidates a chance to answer a few simple questions about their history in Yellowknife, and their ambitions for the Council, and let them answer in their own words
Here are their responses.
Garret Cochrane:
I'm a born and raised 2SLGBTQ+ Metis Yellowknifer, who like many other YKer's- I've been a jack of all trades .I've worked for my long-time family business, Northtech Diamond Drilling, which offered me the invaluable experience of knowing how vital the natural resource industry has meant for generations of my family and northerners. I've served as a Justice of the Peace for a few years now, which gave me firsthand knowledge of both positive and negatives of our judicial system, while also giving me the honor of officiating dozens upon dozens of local weddings. I've served on many different boards over the years, including both the Pride & Long John Jamboree, while currently serving on the Municipal Heritage Committee which provided me the understanding of the internal workings of our city government & what the city values and should value as a part of our heritage. I also have the pleasure of currently serving on the Makerspace Board and I'm excited for what this organization will bring to the community. I currently work in Community Relations on a local remediation project where I work with our local indigenous peoples at providing tangible socio-economic benefits. I also work as a Librarian at the Yellowknife Public Library which has given me firsthand knowledge on the great programs provided by the city and what it was like as front-line worker during Covid.
Since I was young my family has instilled in me a sense of community service and have been involved in boards, local events, and volunteering in Yellowknife since the moment I could. I offer both the experience to know what this community has meant to so many of my family, friends, and neighbors, while also having a vision for what I know this community should look like in the future. I'm confident that I'm now in place where I can both lead and serve the City of Yellowknife.
Downtown revitalization is front and center to me as I both live and work in the downtown core. I know downtown has the most potential of any neighborhood in this city. It is the gate way of the North. It's the first-place tourists roam when they leave their hotel, the place where many a new Yellowknifer see on their first day of work and a place that was once vibrant and full of life. Now quite frankly it's scary for people to even walk down the street let alone open a business. That's unacceptable. The city must take more of a lead in reverting it into a space again that is both welcoming and prosperous. I think opening a tourism center in its heart is on the right track, and the City is doing more than its fair share in tackling this issue, but we need to assure public safety with a holistic approach in partnership with the GNWT. We need programs where have trained GNWT social workers both deescalating and intervening to assist the highly traumatized population of homeless that primarily reside in downtown. While also having foot patrols of our municipal enforcement officers walking in circles around 48th & 49th street doing their jobs as peace officers in keeping the peace. Though this is about de escalation and not prosecution. This all needs to be done in tandem with our private sector leading the way in developing the area for more Yellowknifers to call downtown home, which I'm pleased to say they are starting.
=====================================================
John Fredricks: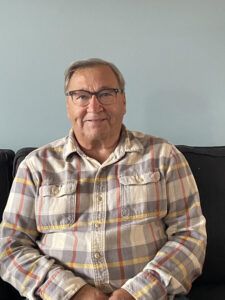 I moved to Yellowknife in 2016 with my wife Kelly and I've spent the last 32 years working in Public Safety for various municipalities and government levels across Canada. Due to being diagnosed in July 2020 with a hazard of the job injury I could not continue to work full time.
I have always been interested in municipal governments but did not have the time to commit to this very important position as City Councilor. Now that I am semi-retired I feel the time is right.
If I am elected I would work for the residents in giving them a voice. I would review the 2023 budget keeping in mind the residents, but being realistic as possible as inflation and the 9% 2022 property tax increase has had an impact on the residents, but also has had an impact on the city. I am also interested in reviewing the City's different divisions level of service, revitalization of the downtown core, economic development, reviewing the city's recycling program and working to improve collaboration with the GNWT, Indigenoius government and the non-profit sector and coming up with a realistic plan in regards to the homelessness.
=====================================================
Ryan Fequet:
I've lived in Yellowknife for 15 years and have volunteered to serve on more than three dozen local, territorial, and national level organizations across the sports and arts sectors. My career is in the environmental regulatory field, working for an administrative tribunal created from a modern-day land claim – so meaningful engagement is the foundation for everything we do and how we do it. I have formal training in leadership, strategy, governance, negotiations, conflict resolution, and project management. I live here with my better half Katy and our two daughters Ruby (5) and Stella (3) and our four chickens in the downtown core, and we love getting out for a paddle on the lake and a hike on the trails as much as we can.
On my daughter Ruby's daily walk back from school through the downtown core, she asked how we could help the people she saw distressed on the streets. I explained that it is important to always help our neighbours, and at the moment realized that running for Council was a way I could take on a bigger leadership and advocacy role to support our neighbours in distress while also working towards increasing public safety. I believe I have relevant experience and useful skills that can help Council be effective and accountable in serving its residents.
If elected, I believe the City can continue to meaningfully advance its work towards reconciliation, continue to reduce its carbon footprint by implementing the energy plan, strike an arts committee, explore establishment of a public library board, make the budget process more transparent, ensure northerners and residents of Yellowknife are meaningfully consulted on the exciting polytechnic institute to determine the best location and amenities that will support our community (e.g., library, day care, etc.). I will relentlessly advocate with the GNWT to get the City's fair share of territorial and federal funding and the land within the municipal boundaries so the City can decide how best to use it for its residents.
=====================================================
Robert Foote:
I was born and attended school in Yellowknife. I moved away when I was 24 and returned to YK when I was 32. I spent a large part of my youth and early adulthood involved with YK Fastball, Scouts Canada and Army Cadets. I am married with 2 kids, aged 7 and 4. I work in Supply Chain Management and am currently a purchaser for the NTHSSA.
I decided to run for council because I am finally in a personal and professional position to do so. I've always had political inclinations, but wasn't prepared until around 7 years ago to participate, and at that time I was working a rotational mining camp schedule that wasn't flexible enough to allow me to participate in municipal politics. 3 years ago I took a position in town that finally afforded me an agreeable schedule, so I contemplated the idea frequently until nominations opened in September and decided to take the leap.
I hope to collaborate with a strong team of councillors to make tangible improvements to the city. Council and administration has their work cut out for them as we navigate the fallout from pandemic and the subsequent economic constraints that have ensued. In the beginning, it will be trying to achieve some small victories to keep costs to the ratepayers down while laying the foundation for growth and a sustainable future for the city and its residents. We're really in an exceptional time now, and a strong team of elected officials will help the city emerge in a stronger position.
=====================================================
Devon Hodder: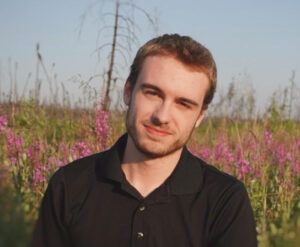 I am a 22-year-old, born and raised Yellowknifer currently living in downtown Yellowknife with my girlfriend Holly and dog Lola. I am working as a Financial Advisor while working towards a Bachelor of Commerce online. I serve on the Board of Directors of the Yellowknife Co-op and have previously volunteered with Yellowknife Minor Hockey.
I decided to run for council because we are entering a critical time for the future of our City, and I wanted Yellowknifers to be sure they'd have someone at City Hall who is willing to put in the work. I also believe it is important to have a diverse group of councilors who can look at issues through different lenses; being 22, I bring this unique perspective to City Hall.
If elected, I hope to ensure Yellowknife is a place where residents can be proud to call it home. I want to ensure housing is available & affordable, our economy is diverse & growing, our downtown is safe & enjoyable, and our municipal government is fiscally responsible & efficiently governed.
=====================================================
Tom McLennan:
I moved to Yellowknife in the spring of 2016 and I instantly fell in love. I came to pursue a career as a pilot and since then I have flown for Air Tindi, Summit Air, Ahmic Air and now Canadian North. I have also worked for several small businesses in town doing things like bartending and carpentry. I volunteer in town and help to organize community events such as outdoor hockey and curling tournaments. Yellowknife has given me so much, from a fiance to a savings account, and I'm keen to contribute to the community.
I decided to run for Yellowknife city council because I want to give Yellowknifers more reasons to stay here. This means affordable housing, budgets that don't collect more tax than the city needs, tailored support and incentives for local small businesses, policies focused on sustainability, and a positive relationship with our Indigenous neighbours and fellow citizens. The decisions made in the next four years will have a large impact on the future of our City. The next council will set the stage for the changing economic base of the City, it will play a big role in determining the liveability, look and feel of our downtown and it will face the challenge of mitigation and adaptating to the growing effects of climate change. I believe my focus on bringing people together, seeking advice and input, my experience working for several small businesses in town and my economics degree puts me in a good position to make sound decisions that will make Yellowknife an even better place to live.
I'm keen to see the City incentivize affordable housing and define what "affordable" is. I'd like to see lower surpluses (aka the City not collecting more tax than it needs). Along the same lines I'd like the City to set a Mill Rate Ratio policy so we can avoid sudden large tax spikes like we saw this year for residential properties. Progress on the transformation of Aurora College to a Polytechnic University is important to me. It's also crucial that the development of any campus be done well and minimize the impacts on greenspace in the city. Development on the 50/50 lot can be a catalyst for a downtown district heating system. I think building more sustainable infrastructure like this is crucial for the future of our city. Finally, I'd like to see the City take a leadership role on local food production. Anyone interested in more details can check out my website at McLennan4YK.ca.
=====================================================
Mike Martin:
I have lived in the NWT for over 15 years and moved to Yellowknife in 2009. During my entire time in the NWT I have been a federal and territorial public servant with a focus on Environmental and Safety compliance and enforcement and project management of contaminated site remediation. This has allowed me to intersect with a variety of industries and government including but not limited to Mining, Oil and Gas Operations as well as municipal landfill and waste water management.
I have considered running for council the last few terms but I now feel like I am in a place in my life where I have the time and experience to provide a positive contribution to the city council.
Some of my main focuses are:
Cost of Living: I want to ensure that as a Councilor, I will do everything I can to find alternative sources of revenues to keep tax increases minimal, and carefully review the City budget to ensure the best projects and programs are prioritized and cost-effective.
Transparent Communication: I am a strong supporter of government transparency. I plan to strive for better public communication and awareness of issues and projects facing the City. It is important for residents to be aware of all the facts when offering suggestions, making decisions, and presenting opinions. I would also like to enhance public forums for the city residents to directly address council.
Homelessness: I would like to be part of supporting initiatives related to this topic. We need to work with all levels of government and social service organizations as this extends beyond the mandate of the City alone. I plan on doing my part to help foster partnerships with these parties.
Responsible Land and Economic Development: I plan on continuing to support City initiatives outlined in the Community Plan adopted in 2020, to ensure the healthy growth and economic development of Yellowknife now and in the future. I would also focus on working with the Territorial Government on transferring lands within the 'Block Land Transfer' for Yellowknife to allow for managed development of the City by the municipality and its' residents.
=====================================================
Nancy Lamb:
I have been a resident of Yellowknife, NT for forty two years. I am a retired educator after forty years in education, married with seven children most living in Yellowknife. I have been on many organizations during that time, having been recognized by the city of Yellowknife and the Prime Minister of Canada . Presently, I am working for a local business company…Precision North Recycling.
Having witnessed many obstacles over the history of Yellowknife. I want to see Yellowknife emerge from a recession, set economic growth after four years of fiscal restraint, install smart investments, and working to keep the cost of living as low as possible for everyone.
=====================================================
Ben Hendrikson: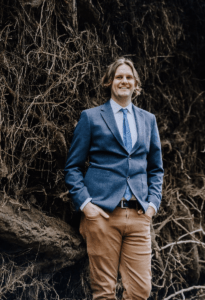 Like many who call Yellowknife home, I was not born or raised here, but it is home. I am originally from St. Catharines, Ontario, in the Niagara Region. I completed a Bachelor of Arts in Political Science from Brock University in 2008 before moving to Vancouver, British Columbia in 2009 where I graduated from Simon Fraser University with a Master in Public Policy in 2011. I moved to Yellowknife in 2011 for work as a Policy Analyst. Between June 2011 and January 2017, I held various public sector roles in Yellowknife specializing in policy development and governance.
I decided to run in this election so that Yellowknifers have the chance to be heard at City Hall. With my policy and governance experience, I will work so Yellowknifers have the chance to engage on the big issues facing our city, including some of the big developments that have been talked about in the last few months like 50/50 and the Polytechnic. Great ideas come from listening to one another. Everything the Council does must be informed by the diversity of knowledge and experiences of the people who call this place home.
Too frequently I hear from friends and co-workers that they don't understand how or why a decision was made, or why the public was not asked what they think. I am often one of these people asking these questions. I am running so that these people can see that Councillors are listening and that time is taken to make important decisions. Informed by what I hear, I will act as an advocate for the city when speaking to Territorial and Federal politicians and policymakers.
=====================================================
Dwayne Simmons: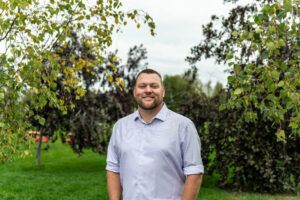 I moved to Yellowknife with my beautiful wife Krista in 2008, and we immediately began putting down lifelong roots. We are fortunate to have three wonderful children, Kirkland, Dakoyta, and Chase. I initially worked in sales with Northern News Services, following which I spent three years as a project manager in the construction industry, and since 2016 I have been a small business owner and a Realtor with Century 21 Prospect Realty. I became engaged with community groups soon after moving here, and have learned a great deal from my time with those groups. I was a director of the Yellowknife Chamber of Commerce for eight years, I have served four terms on the board of the Northwest Territories Association of Realtors, and I've recently completed a three-year term as chair of sales and marketing on the board of the Yellowknife Golf Club. I have also acted as a fundraiser for many local initiatives, raising over $400,000 for groups such as Breakfast for Learning, NWT SPCA, Homebase YK, Camp Connections, Inclusion NWT, and Avens – A Place for Seniors.
I have a lot of pride in my community and a desire to give back. I value transparency and I am a hard worker who gives 100% effort when I commit to something. I believe that our community is at a crossroads, and that the next council has to be one of action and progress, to set us up for success in the future. I am at a point in my life where I want to be a part of that and I am ready to continue to work for Yellowknife and the betterment of our community.
While some sectors of our economy, like mining, provide more jobs and GDP than the tourism sector, tourism is one of the only sectors that the City of Yellowknife can truly hope to influence. The time is now to implement strategies to boost tourism. Yellowknife is ideally situated to act as a gateway between southern Canada and Canada's North. With increasing tourist traffic, cold weather testing opportunities, increasing attention being paid to arctic sovereignty and the need for arctic infrastructure, YZF airport is uniquely positioned to grow. Kam Lake was originally envisioned as a business park, but this vision was never fully implemented. And now with the development of Grace Lake and Engle Business district, more and more people work in the area and commute through it. The added traffic has also increased the visibility of the lots along Kam Lake Road, making them more suitable for mixed-use retail/warehouse flex buildings, which Yellowknife's business community sorely needs more of. It is time to make improvements to Kam Lake Road and to expand the Kam Lake Business District
=====================================================
Stacie Arden Smith: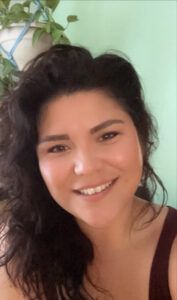 I'm a born and raised Yellowknifer, so I've been here for 38 years, as was my mother before me, and my grandmother hails from Becheko, but they travelled up and down the trap line. My grandfather hails from the Great Bear Lake area. We're well known in Yellowknife, we even have a street named after us. It is my second time running, and right now, I am sitting in the Deputy Mayor position.
I first ran because I was upset about a news article about an Indeginous woman who was mistreated by the RCMP, and I had had enough hearing about the mistreatment of Indigenous people and the vulnerable sector. Being able to make positive change is important to me. Being able to be a voice. Growing up here, there weren't too many Indigenous women, or women in general in these positions, so being able to be a good role model is something I strive to be, so that the next generation who want to do this can believe that they can do it. I had no idea until I was in my thirties that this was something that was attainable.
I want to continue on with my work with the downtown homelessness. Right now, I'm the chair of the Heritage Committee, but I want to jump back onto the Cap Committee, because that's really where my heart lies. As well as discussing about dountown revitalization, which includes the arts community being able to have a little bit more of their artwork displayed. Business is huge, because we don't have a whole lot of store front, and businesses are struggling, especially after COVID, and just trying to rebuild our economy, these things are really important. I am a small business owner as well, so I know the struggle.
=====================================================
Cat McGurk, Stewart Pallard, Steve Payne, Rommel Silverio, and Rob Warburton are also in the race, but did not respond to our inquiry.
Best of luck to all candidates!