Half of the 48 long term care beds Hay River had been projected to receive are going to Fort Smith instead.
Health minister Julie Green announced cutbacks to the number of long term care beds that will be built.
New projections from the NWT Bureau of Statistics say only an additional 169 long term care beds will be required by 2034, significantly less than the 435 required beds identified in the 2015 projections.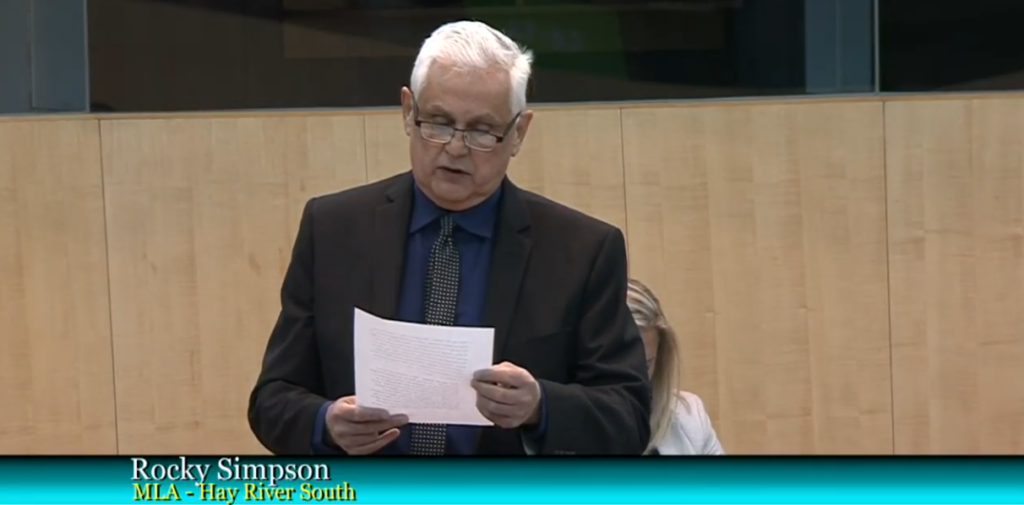 MLA for Hay River South Rocky Simpson voiced concerns about Hay River missing out on the job opportunities and the services for senior residents with beds moving to Fort Smith.
"This is not about jobs just because. It is about taking care of those who have taken care of us over the years," Simpson said in the Legislative Assembly on Friday. "If this requires a shift in our thinking, then that shift is welcomed by me, but let's be clear."
"I and the residents of Hay River are prepared to fight for the 48 beds proposed for Hay River."
Green says while she didn't have exact numbers for the people who will be employed in Hay River with the long-term care beds, she said there will be an increase in staff.

The GNWT may also partner with Aurora College to provide work placement and training opportunities for students while offering support in the long-term care facilities.
"The revised bed projections will not result in a reduction of services for seniors. We will use our home and community care resources more effectively," Julie Green said in the Legislative Assembly on Thursday.
"This means that seniors will receive the support they need in their home communities for as long as possible without going into long-term care."