The lack of public washrooms along Highway 3, which stretches between Yellowknife and Behchokǫ̀ is a danger to travellers, according to one MLA.
MLA for Monfwi Jackson Lafferty says the issue does not get enough attention, but it can have serious consequences. Lafferty pointed to the death of Kelly Washie, who was hit by an oncoming motorist on Highway #3 between Yellowknife and Behchokǫ̀.
"When Kelly got out of the car on the roadside last New Year's Eve, I'm sorry to say that it was to relieve himself," Lafferty told the Legislative Assembly on Tuesday. "That's when he was tragically hit. This is the most tragic consequence of there not being public washrooms or restrooms on this highway."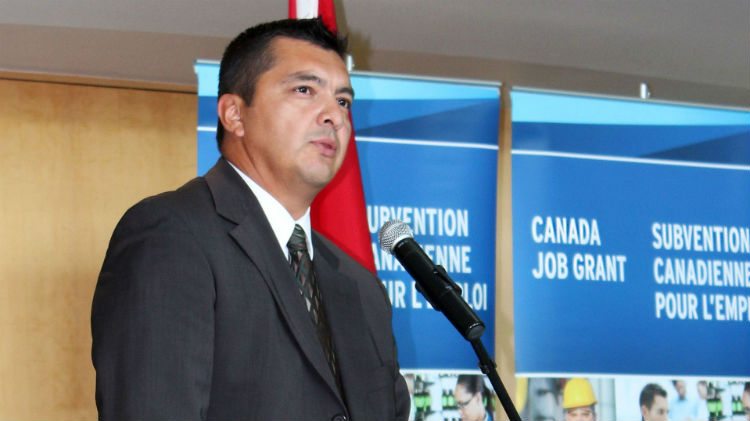 Lafferty adds the lack of facilities can make travelling more difficult for particular residents.
"For some, especially the most vulnerable elders, elderly women, and especially children, sometimes an hour and a half, two hours, two and a half hours, or even from Wekweeti, it's even further, almost five or seven hours; way too long to wait," he added. "What does your mother, your wife, your sister, and your little daughter do then?"
Lafferty called out the Department of Infrastructure for being inconsiderate of residents' needs.
"You would think, with their great feats of engineering, that they might give minor passing thought to the biological needs of people driving those roads," he said. "I am talking about simple places to relieve themselves."
Cleanliness of highway bathrooms was flagged last week as a concern by MLAs. Industry, Tourism and Investment Minister Caroline Wawzonek, who share responsibility with the Department of Infrastructure for the facilities said the GNWT is working on a plan to improve the facilities along NWT's highways.
"I'm going to solve this problem," she said.
Infrastructure minister Diane Archie pointed to those comments and said discussions with Industry, Tourism and Investment are ongoing. But she couldn't commit to coming back to the Legislative Assembly with funding for a facility.
"There is some work that is involved; pullouts between Yellowknife and Behchokǫ̀, there are a number of things we need to look at," said Archie. "We need to see if there is space and provide technical support to ITI's efforts to fund and build outhouses, should ITI decide to do so."