Some projects are having their timelines bumped back, as work properly starts on the Giant Mine Remediation Project.
The Giant Mine townsite, where workers used to live but has been abandoned since the mine closed, won't be torn down until at least the summer of 2022.
Indigenous and Northern Affairs' website said the townsite would be one of the first pieces of work to be started. But that timeline has been updated, according to spokesperson Natalie Plato who presented the updates to the governance and priorities committee on Monday.
"People are eager for us to get on," said Plato.
Other work that is happening involves stabilization of Dam 1 to prevent the ice at the core of it melting, underground stabilization work, as well as constructing a landfill for the debris created by remediation work.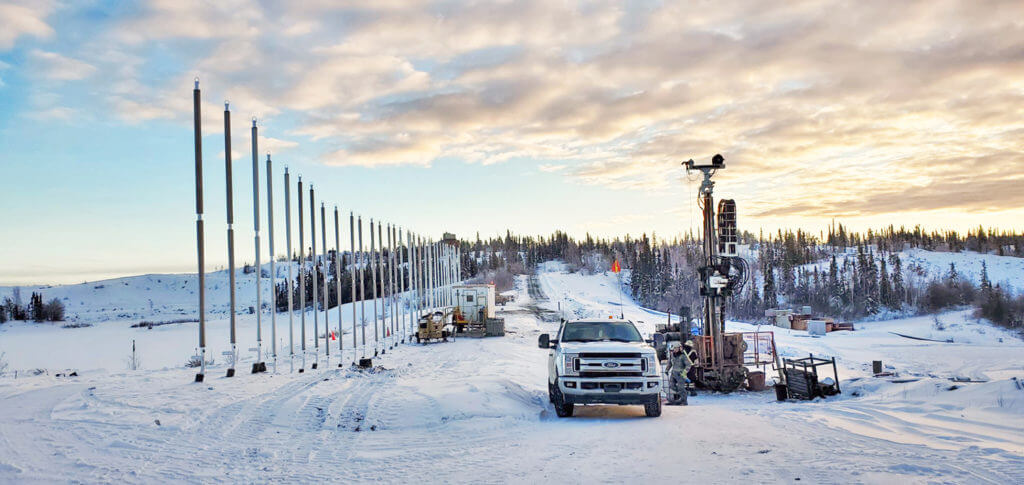 There's still some uncertainty how land use planning will proceed while remediation work is ongoing. The GNWT's Department of Lands is responsible for planning how the lands surrounding Giant Mine will be used once cleanup is completed.
There are still some technical pieces that need to be completed before details about how the land will be used can be released. A constraints map and designs of a fenced area that will surround the water treatment plant need to be completed before plans for the land can be made, according to Alex Lynch, senior advisor with the GWNT on the Giant Mine Remediation Project.
"They're missing pieces of the puzzle," he said.
Councillor Shauna Morgan says there needs to be more collaboration on opening up access to land during the remediation project for things like residential developments, because land is in limited supply in the Yellowknife area and the Giant Mine Remediation project constrains the available space for building projects.
"We've lots at stake here," said Morgan. "The first step is for the GNWT to take leadership and then we work out the actions that need to be taken, but for action to be taken in a decisive way, that seems to be the first step."
The city wants to be involved in the process, she added.
"When we're done then you should have more availability and options, we should be freeing up land not encumbering more," said Plato.
She added the townsite will be remediated to residential standards, so development will be able to happen there.
The quantitative risk assessment has been delayed partly because of COVID-19, said Plato But there was also a request from the Giant Mine Oversight Board to look at an acute toxicity scenario, which hadn't been completed. That assessment is being done this year.
Design work requires the completion of the quantitative risk assessment and reports from that assessment have been distributed so they can be reviewed by the designers.
Residents can attend an annual public forum regarding the clean-up work takes place on Tuesday from 5:30 p.m. till 7:30 p.m. online. Spots can be reserved via email the Giant Mine team.