Despite repeated calls from MLAs, the GNWT said there is little in the way of plans to provide cellular service to remote highways in the NWT.
MLA Thebacha Frieda Martselos is the latest MLA to speak to the need for cellular service along NWT's remote highways. Marstelos highlighted the need for service along Highway 5, a 273-kilometre road which stretches
"In the event of an emergency, unless travellers have a satellite phone, they are obliged to depend on other bypassers along the highway to get any rescue assistance," Marstelos said in the Legislative Assembly.
She adds this would help improve safety on the highways, and help boost tourism in the area. Highway No. 5 stretches from Fort Smith through to Wood Buffalo National Park, a UNESCO World Heritage Site and the second-largest national park in the world.
Monfwi MLA Jackson Lafferty made similar points in June of last year about the danger posed by not having cellular service. Lafferty reiterated this point in January, after a man died after being struck by oncoming traffic on Highway 3 between Behchokǫ̀ and Yellowknife.
Despite acknowledging the NWT is "behind some of our other provincial colleagues" in providing cellular service on highways, Minister of Industry, Tourism and Investment Caroline Wawzonek wouldn't commit to providing cellular service on Highway 5.
"Would that it be so easy. I cannot make that commitment at this point," she said. "Again, it's not lost on me, the aspect of safety, and it's not lost on me the costs or the fact that we are behind coverage compared to the rest of Canada."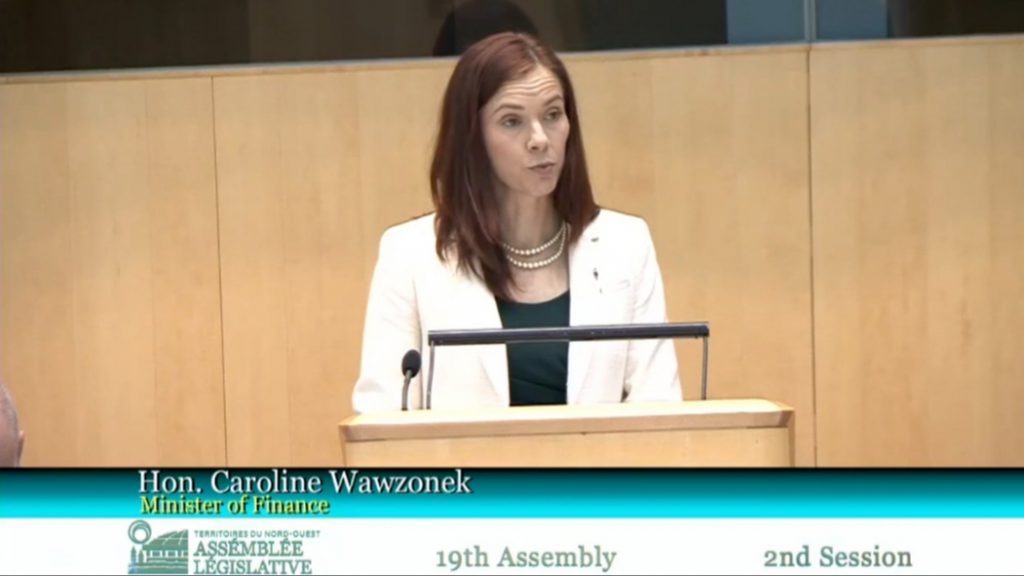 Wawzonek added the issue is getting attention not just in the NWT but "with the federal government" as well.
Wawzonek says she hopes there are options, but said cost concerns may be the biggest barrier.
"There is no way of earning any sort of revenue or profit on this," she said. "For this to go forward, there would have to be significant government support of the project, which takes certainly some consideration and planning."
Wawzonek said the GNWT is starting to look at options, including opening an expression of interest for businesses who could provide service along the highway between Behchoko and Yellowknife.
"It's my hope that, with that information, we will be able to look more broadly at other highways in the Northwest Territories."