Update Feb. 18 10:00 a.m.: All roads have been reopened. Portions of 49 Street have been cleared by snow removal crews. Cleanup work on the building where the water lead was continues.
Update 12:10 p.m.: The city has closed several roads downtown as cleanup continues for the water break in the area.
The closed streets are 51 Avenue from 48 to 50 Street, 49 Street, from 50 to 51 Avenue and the alleyway between 48 and 49 Street, from 50 to 52 Avenue.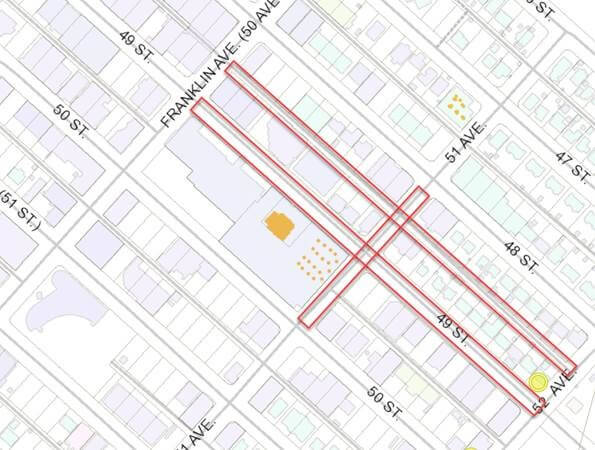 "These closures are to facilitate road clearing resulting from a water break in the area. Pedestrians and motorists are asked to choose alternate routes and to expect delays in the area," the City of Yellowknife said in a statement. "Traffic controls and signs are in place. The City asks anyone parked in this area to move their vehicle as soon as possible, please reach out to a City staff member on site for assistance."
A burst water pipe in a building on 49th Street has sent water flowing across an intersection and down the road.
Water was seen pouring out of the building at 5016 49 Street, next to Birchwood Coffee, at around 10:30 a.m. this morning.
City workers are asking people parked on 49 Street to move their cars as cleanup work continues.
City communications said they are looking into the situation.