The GNWT has implemented changes which will make repayment plans accessible for renters who missed payments due to COVID-19.
Beginning February 1, the program will allow renters to pay back rental arrears — overdue payments that are owed to landlords — accumulated from March 18, 2020 to January 31, 2021 on a steady, scheduled plan, as long as they experienced job loss or a significant drop in income because of the pandemic.
The GNWT change rules back in April, to allow for tenants to defer rental payments if their incomes were negatively impacted due to the COVID-19 pandemic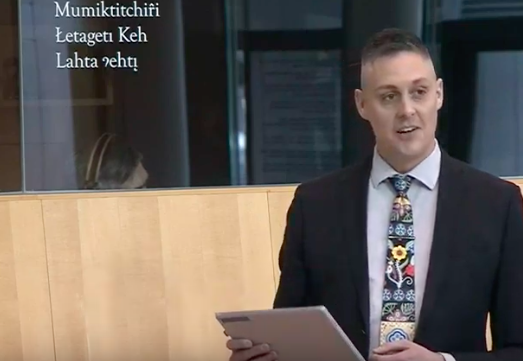 Starting on February 1, tenants have one year to enter into an agreement for a payment plan with their landlord. The agreement has to include the date repayment started, the total amount of rent still owed, how much monthly payments are and the due date of each installment.
The updates to the Residential Tenancies Act, which regulates all residential tenant-landlord dealings, don't impact payment plans that may have been set up by landlords and tenants before the announcement.
A statement from the Department of Justice acknowledges a "number of residents" have started such plans,
"COVID-19 has touched all aspects of our lives and our economy," R.J. Simpson, Minister of Justice, said in a statement.
"Now, we want to take a measured approach to tenancy rules and give people advance notice so they can plan to pay back any owing rent," he added. "These changes will help tenants maintain their housing and provide them with a 12 month period to gradually pay back any unpaid rent. We encourage landlords and tenants to work together during this difficult time."