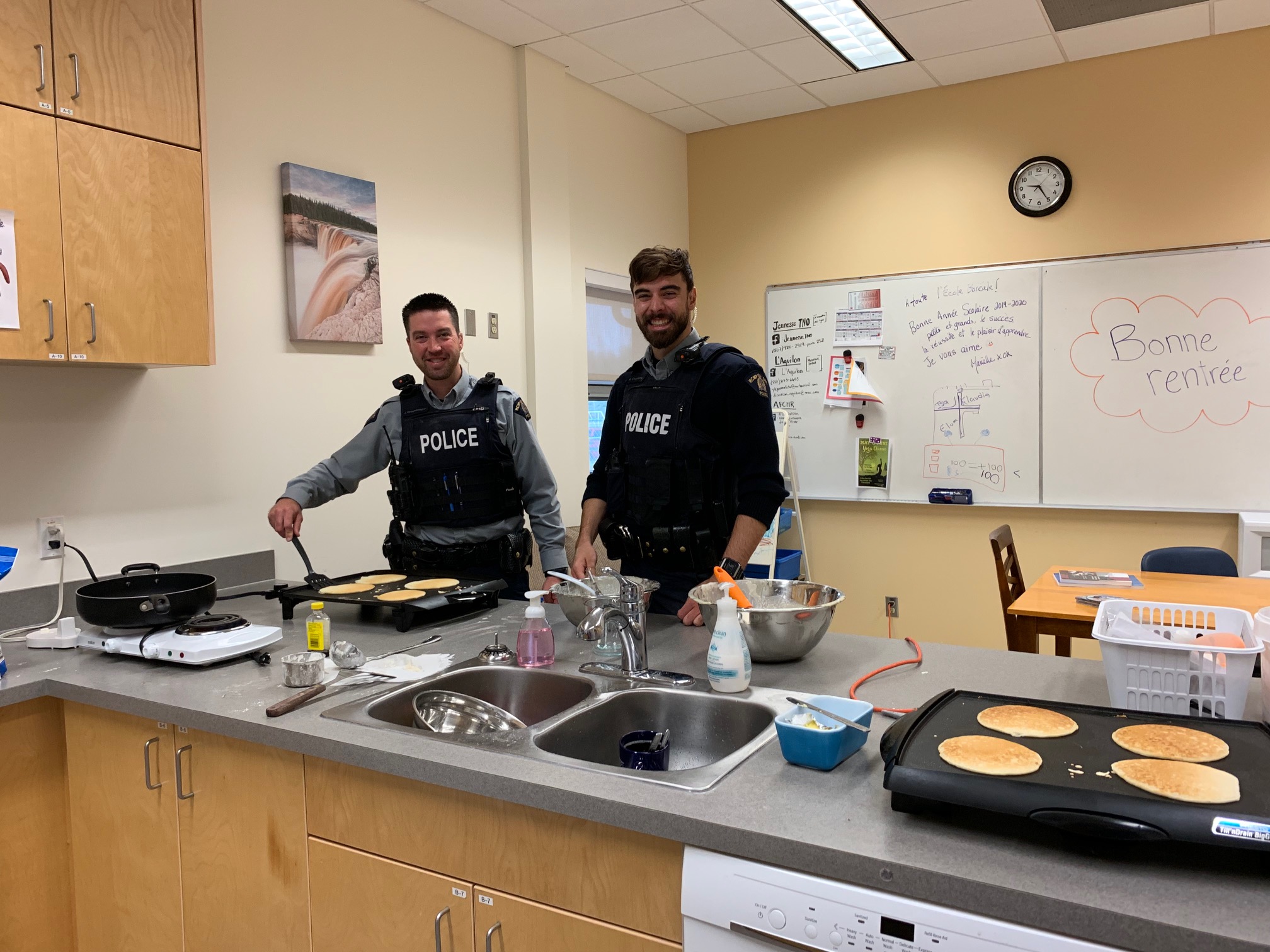 It's been a busy week for the NT RCMP  as they continue to be involved in the various communities in the Northwest Territories as your children head back-to-school.
"With the start of classes this past week, our members in North, South and Yellowknife Districts were actively patrolling school zones and reminding students of safety tips." Julie Plourde, Media Relations Officer with the
Northwest Territories RCMP said.
In Behchoko, members attended schools in Behchoko and Edzo. They spoke with the kids about their role in the community and what the kids can expect from the RCMP according to Plourde.
"In Hay River, RCMP members patrolled the school zones in the morning and lunchtime on the first day of school," Plourde said. "After school zone patrols, members went to the schools and participated in a pancake breakfast for students to welcome them back."
In Fort Providence, members attended the school to talk about school safety and other safety initiatives including what to do when approached by a stranger or suspicious vehicles, bullying and sexting.
Plourde says inLutselK'e, RCMP members met with both the K-2 class (with whom they have a reading program) and the 3-5 class (with whom they have the Mini Mountie program) and they had some discussions about the programs for the upcoming year.
"In Tulita, RCMP members played traditional games with the teachers," Plourde said. "They attended a Feed the Fire Ceremony to start the school year."
Plourde says that inPaulatuk, a speech was given at Angik School about road safety, healthy living tips and bullying prevention.
The RCMP also have some future training planned for students in the near future according to Plourde.
"Deline RCMP is planning a lockdown drill in the coming week at the local school," Plourde said. "In Sachs Harbour, students at Inualthuyak School were welcome on their first day of school by Sachs Harbour RCMP members," Plourde said.  "A safety speech was given on wild animals' safety in the community and the precautions children should take due to the risk of some of the animals carrying rabies."
Plourde says in Aklavik, RCMP had a meet and greet at the school and did traffic enforcement in the school zones.
"In Yellowknife, RCMP members patrolled school zones throughout the city and attended different back-to-school opening ceremonie," Plourde said." The Fitness Squad classes are being organized and will be offered in different schools during the 2019-2020 school year."
agreen@vistaradio.ca
twitter.com/artcgreen