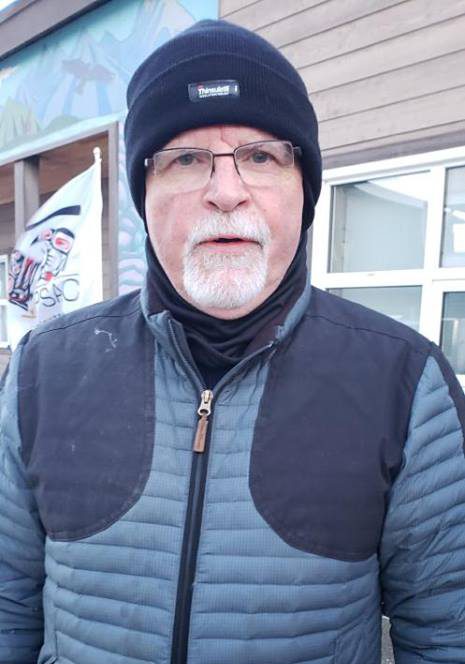 It was a somber day in the North West Territories on Friday. The Former Yukon Premier, Mr. Dennis Fentie, has died.
Premier McLeod issued the following statement from the Government of the Northwest Territories upon learning of the passing of former Yukon Premier.
"Dennis Fentie was a true example of what it means to be a proud Yukoner. Throughout his life, he invested his time, heart and energy into the Yukon and its people." Premier McLeod said.
Premier McLeod says Fentie was as a successful businessman with ties to multiple sectors, Dennis first made the leap to politics in 1996. First as an MLA and then as Premier for nine years, Dennis was a voice for Northerners and a passionate advocate for Yukoners.
"When I first entered politics as an MLA for Yellowknife South, Dennis was Yukon's Premier. In those early days of my political career, I saw the power of northern voices being working together first hand," Premier McLeod said. "Dennis Fentie knew there was true power in speaking with one unified voice as Canada's three territories."
Dennis understood the importance of making sure that Yukoners had economic opportunities to ultimately support healthier, safer communities, and brought profile to the issues that mattered the most to Yukoners everywhere he went, the Premier says.
"As a fellow Northern leader and Premier, I admire the passion and focus that Dennis brought to his political life," Premier McLeod said.  "Whether through advancing devolution or making the case for more investment and focus on Canada's northern regions, Dennis Fentie was always driven by a desire to improve things for the people represented."
Flags at government buildings were lowered in the NWT to half-mast in memory of Fentie.
Today flags at all City facilities are to be flown at half-mast in recognition of the passing of former Premier of Yukon Dennis Fentie. https://t.co/MGvlD3lROv pic.twitter.com/hGwTrmCt2r

— City of Whitehorse (@city_whitehorse) August 30, 2019
"On behalf of the people of the Northwest Territories, I wish to extend my sincerest condolences Dennis's family, friends and all Yukoners during this time of mourning, " Premier McLeod said.
The Prime Minister, Justin Trudeau, issued the following statement on the death of Dennis Fentie.
"I was saddened to hear of the passing of Dennis Fentie, former Premier of Yukon, after a battle with cancer," Prime Minister Trudeau said.
"A proud business owner, Mr. Fentie was first elected to Yukon's Legislative Assembly in 1996, and became Premier in 2002," Prime Minister Trudeau said. "During his two terms in office, Mr. Fentie worked to strengthen the territory's economy and revitalize the mining industry. He also took steps to create partnerships with Indigenous peoples, and to promote cooperation between governments on economic development and health care."
"On behalf of the Government of Canada, Sophie and I wish to express our deepest sympathies to Mr. Fentie's wife, their family and friends, and the people of Yukon during this difficult time," Prime Minister Trudeau concluded.
Fentie died after a battle with cancer. He was 68.
twitter.com/artcgreen