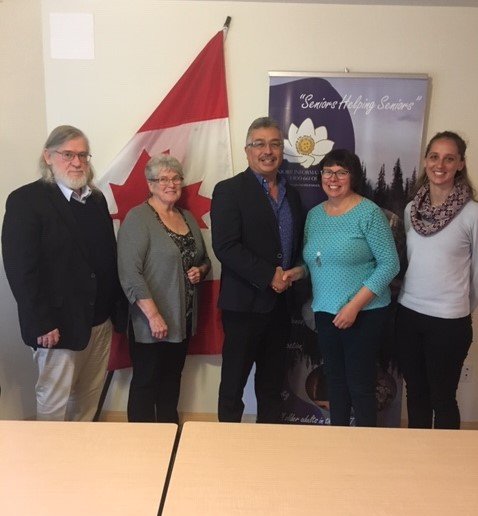 NWT MP Michael McLeod announced an investment of $1,799,076 in funding through the New Horizons for Seniors Program for a project led by the NWT Seniors' Society that will help increase social inclusion and address the challenges facing older adults 55+ in 10 NWT communities.
McLeod stated that the New Horizons for Seniors Program is an important program that supports organizations that do meaningful work to improve the well-being and quality of life of seniors.
"The NWT Seniors' Society will help foster the social inclusion and engagement of seniors in our territory. Through the NHSP we are taking action to ensure Canadian seniors, including those who are most vulnerable, receive the recognition, respect and support they deserve."
The NWTSS is one of the many successful applicants resulting from a call for concepts launched in December of last year through the NHSP pan-Canadian funding stream. Up to $60 million in funding over five years is available for these projects, which are expected to begin in the fall of 2019.
Suzette Montreuil, Executive Director of NWT Seniors' Society noted that together, a community-based approach can be created to include more elders and support the important role they play.
"The NWT Seniors' Society is looking forward to collaborating with our elders, community facilitators, partners and advisors to design and carry out this project that will reach out to isolated and vulnerable older adults in the NWT. "
This is the second funding announcement through the NHSP as in mid-June, McLeod announced an investment of $321,797 for 16 community-based projects in the territory that will help seniors stay active and involved in their communities.