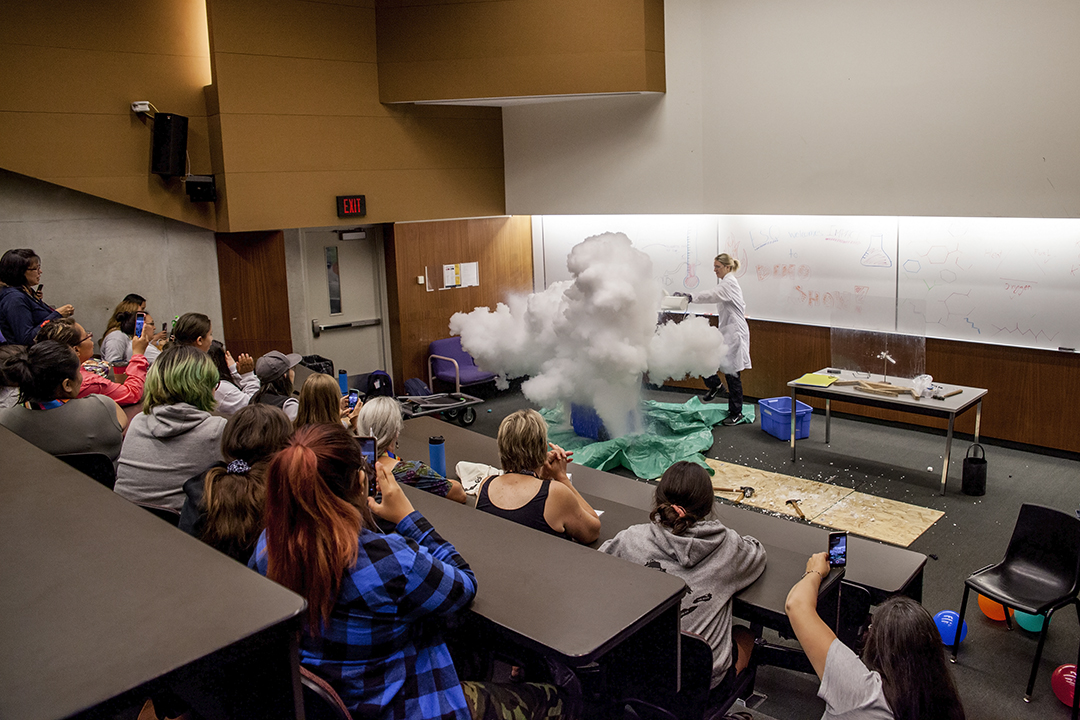 Nine Indigenous girls and their guardians from the NWT, Nunavut and Northern Ontario were sent to the 2019 IMPACT Camp at the University of Waterloo by De Beers Group.
The IMPACT Camp is a hands-on science camp where the girls got to experiment, learn about science, engineering and other focuses including careers to be had in those fields, and learn traditional Indigenous skills such as stone carving, beading and other teachings.
The camp, which was in its fourth year, was a two-day, post-secondary education awareness camp for Grade 7-8 Indigenous girls hosted at St. Paul's University College at the University of Waterloo.
The goal of the camp is to promote post-secondary education awareness and build confidence in girls to consider a career in the science, technology, engineering and math fields.
Communications Specialist for De Beers Group, Candace Thomson said that the goal of the camp is to give the girls a chance to explore different science subjects and to open their minds up to what's ahead.
"Part of the camp is to get some of these science fields on the girls' radar for when they start thinking about what they want to do and what they'd like to study in university."
Keira Grandjambe, one of the nine students who went on the trip said that she had a lot of fun at the camp doing a bunch of fun different experiments.
"We got to make ice cream out of nitrogen, engineer a space outfit for a marshmallow and mix hot and cold water in the nitrogen and when it burst, it looked like clouds."
Parents and caregivers were also given the tools to encourage their child to pursue an interest in science, technology, engineering and math learning.