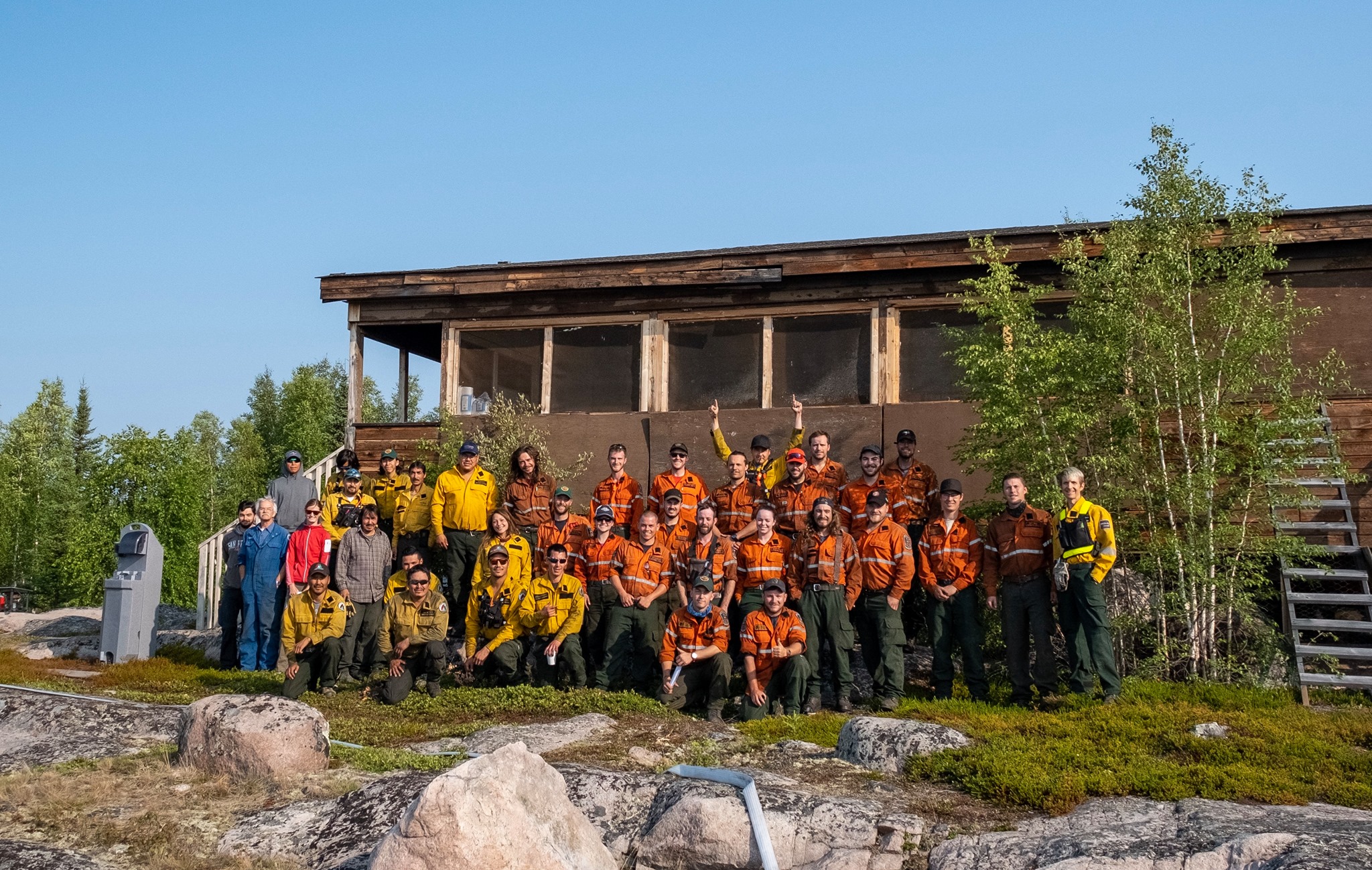 The Department of Environment and Natural Resources made a post on Facebook yesterday extending a big thank you to the five crews from Ontario as well as the agency representative that joined over the last two weeks to bring the Awry Lake wildfire under control.
The group of twenty more Ontario firefighters arrived July 25th and were based out of the Awry Lake camp for the duration of their stay. The crews headed back home on Friday.
Cooler temperatures and wet weather slowed fires in several parts of the NWT over the past few days including the Awry Lake fire which started to surface near Yellowknife three weeks ago.
The wildfire stayed mostly at about 3,000-4,000 hectares in size thanks to cooler weather this month and never got closer than 41 km from Yellowknife. On August 4th the fire was officially classified as Under Control.
The fire danger rating across the territory remains low to medium.