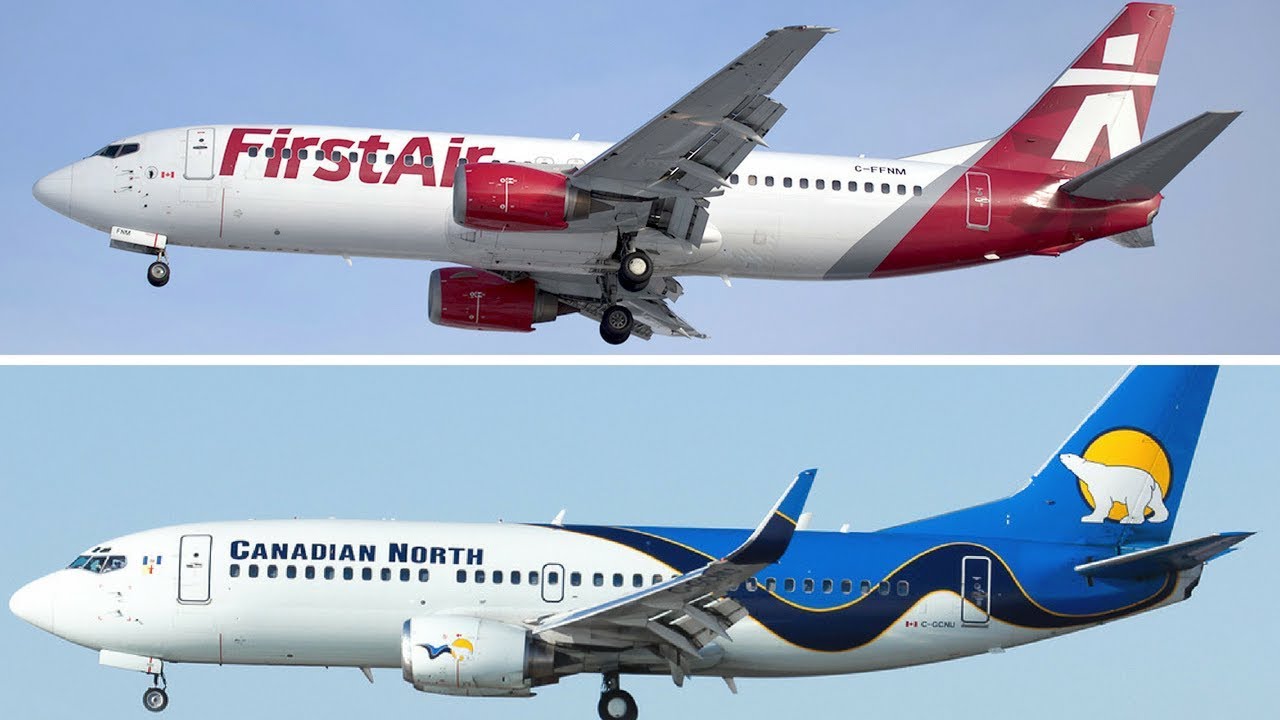 The Canadian government has approved the merger of the North's two main airlines -First Air and Canadian North.
The government says the acceptance of the merger, which includes a 'series of strict terms and conditions,', strikes a balance between the public interest and the creation of a Northern air carrier which is financially stable and efficient. The two companies behind the air carriers are calling the decision a 'victory for all Northerners' and promising the same levels of service as before the merger at 'the best possible prices.'
The approval comes five months after the Competition Bureau found the merger would likely result in a monopoly, which could mean smaller cargo and passenger capacity, price increases and reduced flight schedules. The companies behind the two carriers hit back at the Competition Bureau's findings, calling them 'representative of southern-led institutions' continued ignorance of northern businesses.'
READ MORE: Airline merger could mean less flights, higher costs: Competition Bureau
"A strong, financially stable northern air carrier, taking advantage of operating and network efficiencies of a merger, will best serve the North by leading to greater reliability of service as well as environmental sustainability," Minister of Transport Marc Garneau states. "The strict terms and conditions will keep costs low and ensure northern and remote communities have the access they deserve, while at the same time protecting northern jobs."
The terms and conditions, according to Transport Canada, include:
No price increases for both passenger travel and cargo delivery beyond those related to operating costs
No reductions to the weekly schedule options on all routes of the airlines' combined network
Access to northern infrastructure (facilities and equipment) for new airlines entering the market
A commitment to increasing Inuit representation across the merged entity's operations
Several transparency and accountability measures: i.e. quarterly financial updates and yearly financial statements to the Minister.
Nutritious food and essential medical supplies are prioritized for cargo transport
Last year the companies behind the two airlines, Makivik Corporation and the Inuvialuit Corporate Group, announced their decision to merge. They must now sign a confidential agreement with the Minister of Transport including these terms and conditions.
"We are following through on our commitment to act in the best interest of all Northerners," says Chair and CEO of the Inuvialuit Regional Corporation Duane Smith. "By optimizing the Northern air transportation corridor, we are making significant progress in empowering Inuit to become meaningful participants in both the Northern and national economies."
First Air, which operates a route network which includes 32 northern communities in the NWT and Nunavut, is owned by Makivik Corporation.
Canadian North, owned by the Inuvialuit Development Corporation, is headquartered in Calgary and its route network includes 16 communities in the NWT and Nunavut.
Once merged, the two companies would be named 'Canadian North' and use First Air's red-and-white livery with the Inukshuk logo. The company headquarters will be in Ottawa.