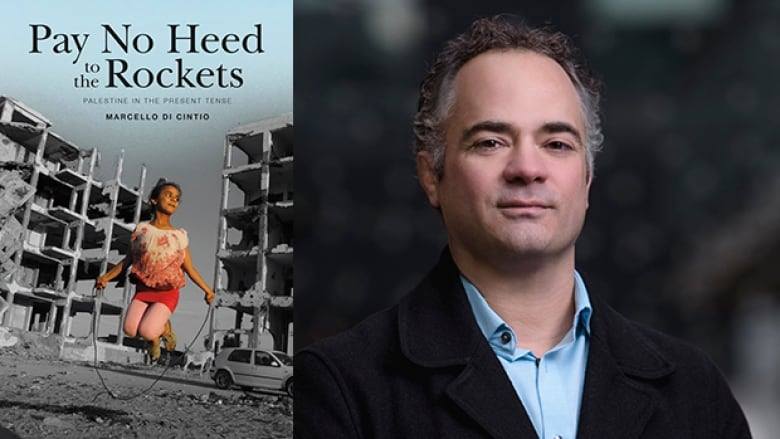 Marcello Di Cintio says he wanted to come at the story of Palestine, and over 70 years of conflict, occupation and strife, through the storytellers themselves.
He asked them to tell him about their libraries, their poetry, their love stories and daily life, as opposed to the omnipresent checkpoints and bombs. He calls them the 'beauty brokers' the men and women with extraordinary lives and their ordinary dreams of a normal life.
"I wanted to write about something beautiful," he says, and what resulted is his book Pay No Heed to the Rockets: Palestine in the Present Tense. The title draws from the Palestinian poet with 'rockstar' status, Mahmoud Darwish, about brewing his beloved coffee during the 1982 siege of Beirut.
While writing a book about Palestine made it impossible to exclude politics, Di Cintio says what Western media portrays of daily life in the country often misses the beauty of the place and the lives of its people.
"I see beauty not just in the physical landscape, the West Bank is a beautiful part of the world, the people in their welcome and their generosity to strangers, the beauty with the work that they are creating with their literature and their writing," he says. "We always see Palestine as a place on fire and it often is that, but its also a place where people fall in love and out of love and a place where people want to live in Paris and have their kids go to school and have a good job."
Di Cintio will be speaking about Pay No Heed to the Rockets at the Yellowknife Public Library Wednesday from noon to 1 p.m.
Di Cintio is also in Yellowknife for research on his latest work on the secret lives of Canada's taxi drivers. This is the last stop on his taxi tour across Canada and Di Cintio is looking to speak with cab drivers who want to share stories about their lives inside and outside the cab with him.