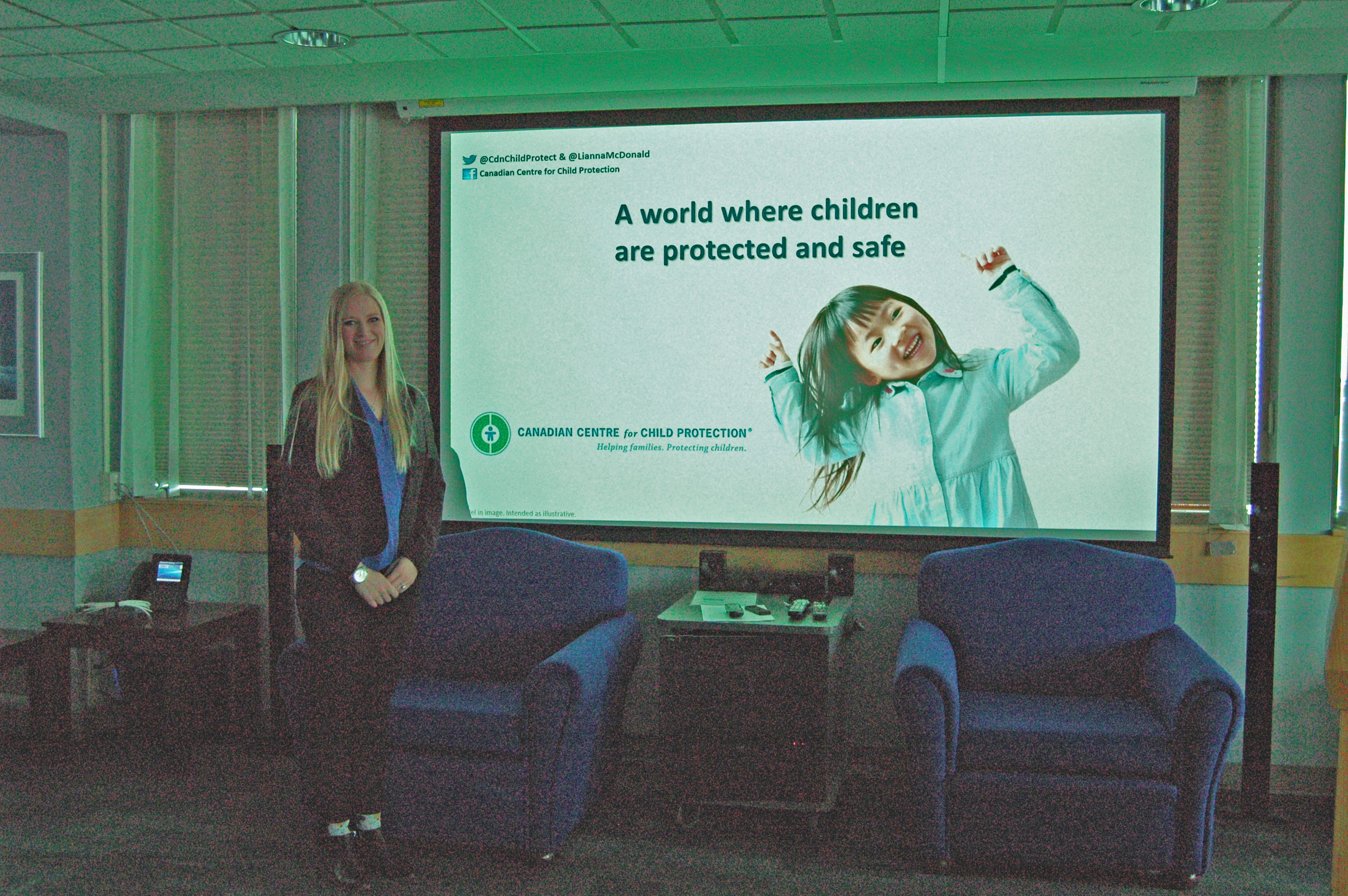 Sessions giving useful tips on how to keep children safe were presented to professionals and the public in both Behchoko and Yellowknife on April 10th and 11th. The presentations were coordinated in collaboration with Cpl. Sandi Nischk and Cst. Miranda Porr, from the NT RCMP Internet Child Exploitation Unit.
The sessions, presented by Lindsay Lobb, Policing Relations Liaison at the Canadian Centre for Child Protection focused on providing knowledge to professionals in the areas of health and social services, educators, crown prosecutors, law enforcement, community/school counsellors, victim services and also to the public on the following topics:
The Prevention of Child Sexual Abuse
Online child exploitation
Self/Peer exploitation (sexting)
Missing Children and Youth
Emerging trends in child exploitation
Resources to support crime prevention strategies and community-based policing
Lobb noted that according to the Canadian Medical Association Journal, approximately 1 in 10 children will be sexually victimized before they turn 18.
"Sexual abuse and sexual exploitation happens in every community."
The Canadian Centre for Child Protection runs a number of other programs and initiatives to reduce the sexual abuse and exploitation of children, assist in the location of missing children, and prevent child victimization:
NeedHelpNow.ca helps teens stop the spread of sexual pictures or videos and provides support along the way.
Commit to Kids provides policies, strategies, and a step-by-step plan to help reduce the risk of sexual abuse happening within child-serving organizations.
Kids in the Know is a national, interactive, safety education program which uses age-appropriate lessons to increase children's personal safety skills in order to reduce their risk of victimization online and in the real world.
Cybertip.ca Alerts are notifications sent out to inform the public of concerning technology trends and new resources designed to increase children's personal safety.
The Canadian Centre for Child Protection assists parents when a sexual image/video of their child has been created and shared with a peer(s), or if their child has shared an image/video of a peer with others.
The Canadian Centre for Child Protection provides support to Canadian families whose children are missing, have been recovered, or have been sexually abused or exploited. Call 1-866-KID-TIPS (543-8477) for assistance or information.
The Canadian Centre for Child Protection offers resources to help families and educators to prevent and respond to cyberbullying.
Prevention and reporting of abuse are ways we can protect children. If you need to report, contact your local RCMP detachment.