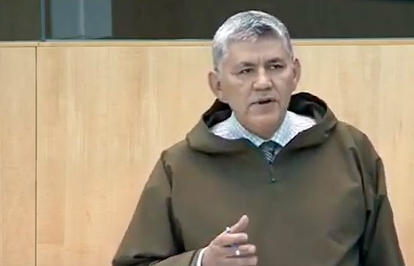 Robert C. McLeod has announced he will not put his name forward for re-election in the territorial election October 1st.
Mcleod made an emotional statement in the legislative assembly Wednesday, declaring his decision not to run.
"I've come to realize I've got more years behind me than ahead of me and it's very important where I spend those years ahead of me. I've been a member of this assembly since 2004," he said, before becoming visibly moved.
McLeod is MLA for Inuvik-Twin Lakes and deputy premier. He also holds key cabinet portfolios including finance, environment and natural resources and Northwest Territories Power Corporation.
"I think Inuvik deserves new energy," he said, adding that he has heard from several people who want to put their name forward for his position but have yet to do so out of respect for him.