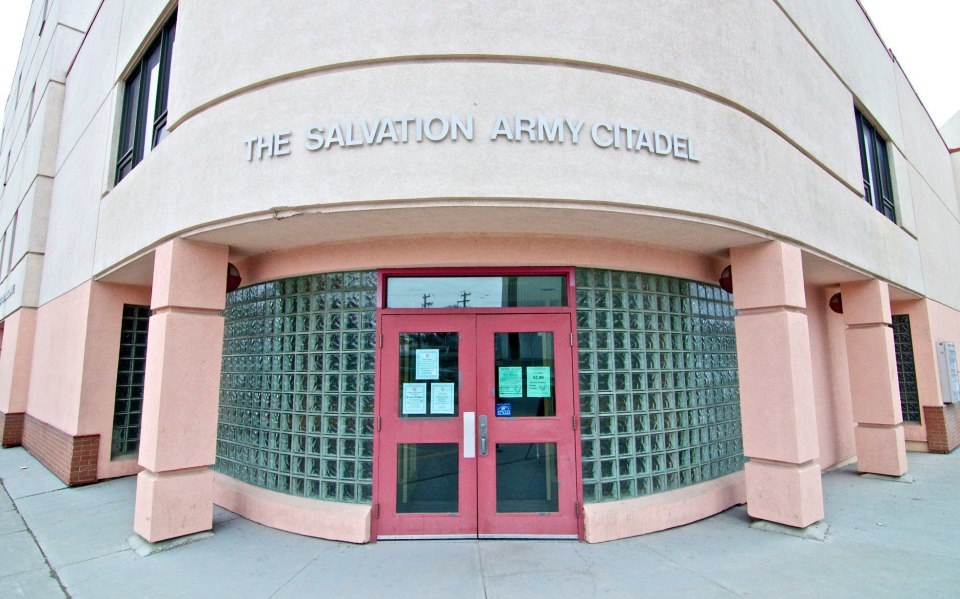 Yellowknife's Salvation Army men's shelter may not come top of mind when you think of home, but for some locals this is the place they live for extended periods of time.
"When you think about it, if you were at a hotel or at home or whatever, for some of these people this is their home," says corps leader Jason Brinson.
Enhancing the spaces some Yellowknifers call home is the impetus behind a fundraising walk this Saturday evening. Money raised from the Coldest Night of the Year 5km walk will go to making improvements to the bathrooms which are attached to each room in the shelter.
"A lot of the men will shave in there, shower and of course use the washroom. A lot of things…So if we can provide them a better space to do some of that hygiene, that's what we'd like to do," Brinson says.
"The building here, it's operational 24 hours a day, seven days a week, so there are things that will just wear out over time. For example doors, door locks and hinges, because they're being used a lot, will wear out."
The proceeds of the walk, after costs deducted from the Coldest Night of the Year organization, will stay with the Salvation Army in the territory. So far $7,336 of a $20,000 goal has been raised by 31 people ahead of the February 23rd walk.
The event will start with a 5 p.m. ceremony, followed by the walk and a communal meal.