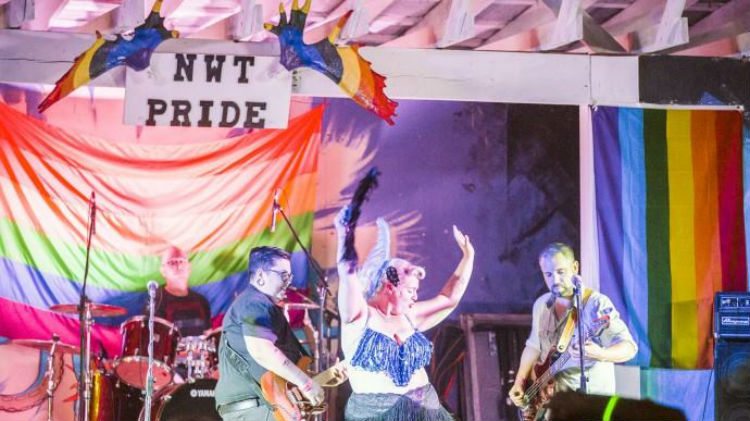 The annual Pride Festival in Yellowknife will go on, under new leadership.
NWT Pride, the organization which has organized Pride events for the past seven years is dissolving. Planning for the annual festival will now be in the hands of the Rainbow Coalition of Yellowknife, an LGBTQ2S+ outreach and education organization.
Despite having many successful events, president Storm Laroque says NWT Pride has experienced several changes in leadership over the past three years. Many board members left the territory and Laroque now lives in Hay River.
Laroque says they are excited to see the Rainbow Coalition take over as they have the 'people power' to drum up the activism pride was founded on.
"I have full confidence that the pride festival will continue to be well-attended and put together really well and a lot of fun. And I think they'll definitely amp up the activism part of it, which is really important to Pride."
How the coalition will support smaller communities in the NWT is still to be worked out, but it is on the radar and there is interest from communities Laroque says.
"I think that it'll be fairly easy once Rainbow Coalition is ready and able to expand into supporting other communities, that should be a fairly easy transition."
The Rainbow Coalition will create a committee dedicated to organizing the Yellowknife festival and supporting other NWT communities with Pride and gender and sexuality alliances in schools.
Interested members of the LGBTQ2S+ community and allies are encouraged to join the committee, an NWT Pride news release states.
NWT Pride will be voluntarily dissolved after a February 25th annual general meeting.