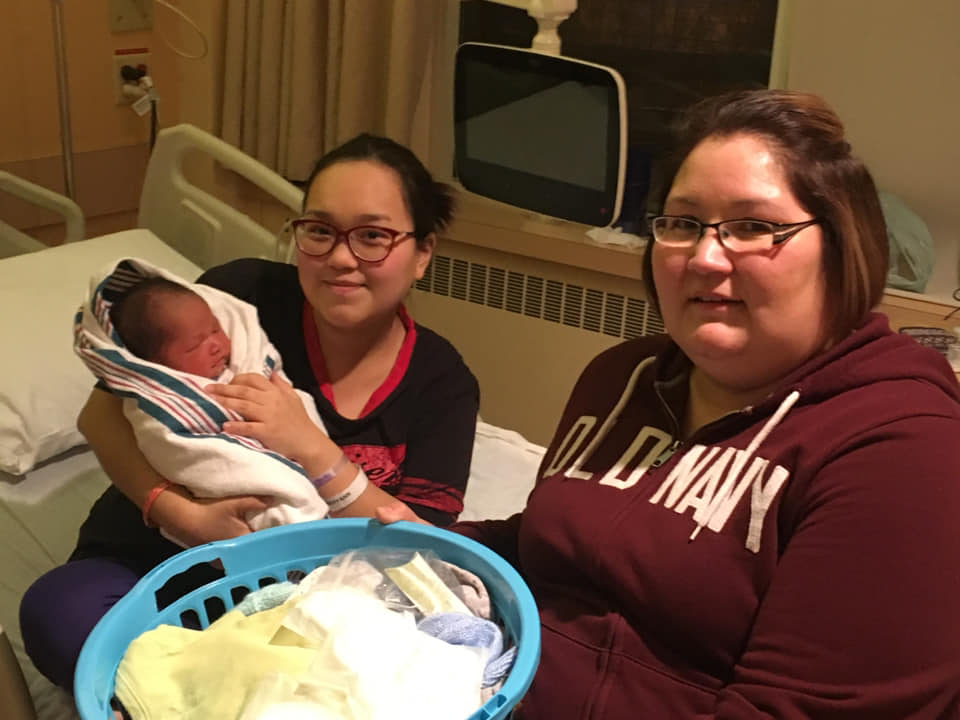 What started as a Facebook group has grown into a Yellowknife movement of giving back which founder Renee Sanderson's couldn't have imagined when she started it six years ago.
Sanderson, who hails from Fort Smith and Fort Chipewyan, started the Pay It Forward NWT group with the small town philosophy of helping those in need.
"In a small community we're all connected. As soon as someone's in need we all gather and help out as much as we can. Moving to Yellowknife I thought we were going to lose that closeness, but it's still here."
Her first event was Christmas in July. With the money she made from selling cupcakes to co-workers, she filled 50 backpacks with snacks, new pairs of socks and toiletries which she distributed at the day shelter.
It grew from there. Strangers started sending her money and donations. She held events benefitting low-income and homeless individuals and families in Yellowknife. Toy drives, a public food pantry, baby baskets for newborns – the events multiplied. Sanderson says it's been an amazing six years.
"I'm not rich by any means, I'm just one person and just to know that I've helped so many people is just amazing. You don't have to be a politician, you don't have to be a millionaire. Just an ordinary person who wants to give back."
Her biggest challenge was space. She laughs as she recalls how three rooms in her house were filled to the brim during Christmas time. Not being a registered charity also had its challenges, but with time the trust of people and businesses in town grew.
Sanderson recalls one moment during Christmas in July when she was able to get a man a new pair of shoes in his size. The ones he had on were full of holes. His thankfulness and his smile said it all, Sanderson remembers.
"Those little moments touch my heart, this is why I do it."
It's been a big job and six years in Sanderson is stepping back to care for herself and her boys. She hopes individuals and non-profit groups will take over some of her events as the need is still great.
"I still encourage people to get involved where they can. Keep giving, keep donating. There's definitely a need and we need more people to be more compassionate."