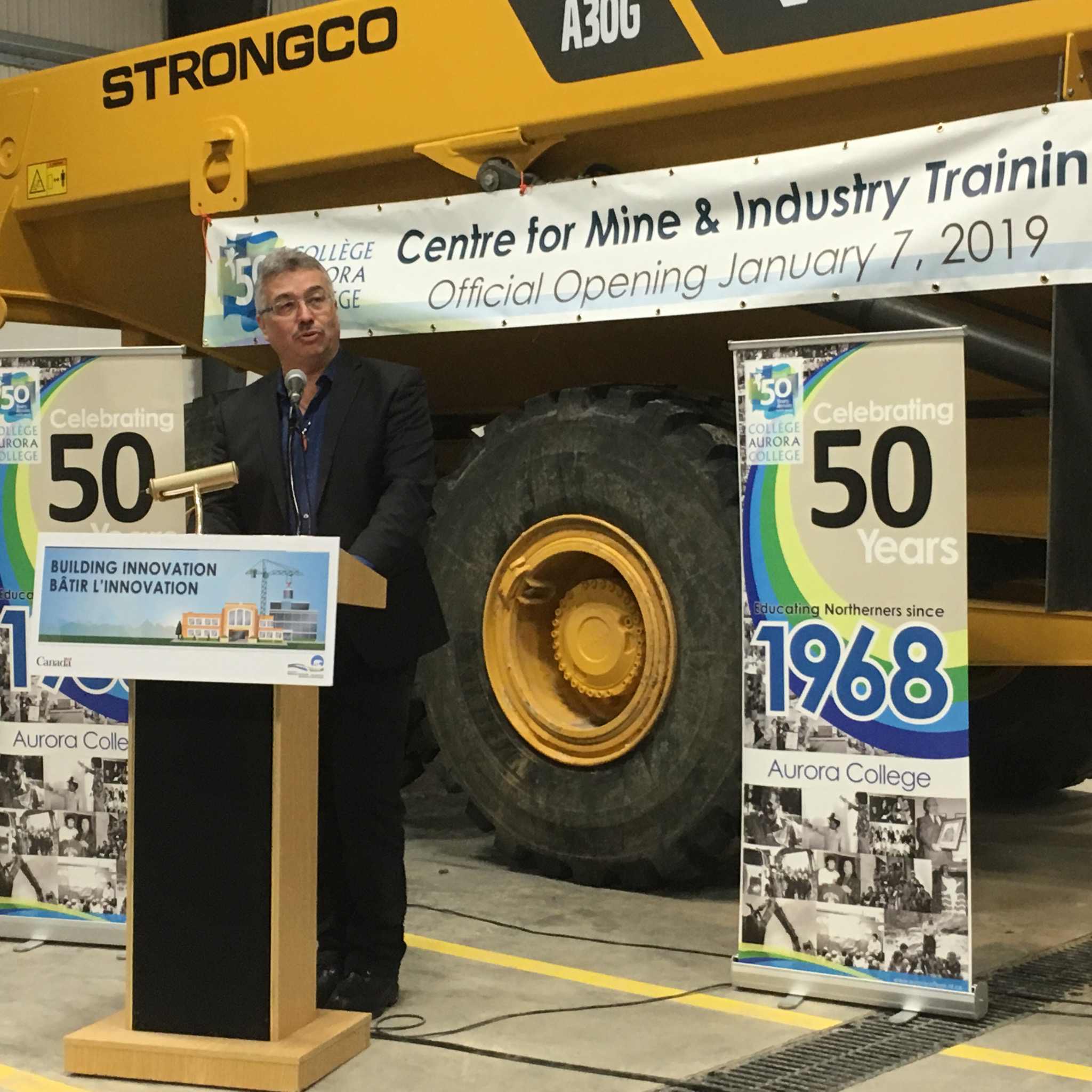 Four recipients were given grants for projects to identify new ways of doing research with Indigenous communities.
Michael McLeod, NWT MP, congratulated grant recipients at Dechinta Centre for Research and Learning (three grants of $150,000 total), Aurora College, the Inuvialuit Regional Corporation and the Sahtú Renewable Resources Board (one grant of $50,000 each).
A press release from the Government of Canada said this announcement of the first round of Indigenous Research Capacity and Reconciliation—Connection Grants demonstrates the Government's commitment to supporting Indigenous research that helps advance understanding of reconciliation with First Nations, Métis, and Inuit.
The Honourable Kirsty Duncan, Minister of Science and Sport, noted that First Nations, Métis, and Inuit in Canada have been kept on the sidelines of Canadian research too long.
"That's why we are working to ensure that Canada's research funding and policies benefit everyone, including Indigenous peoples, as full participants. Our government understands the value of Indigenous research and respects all the dimensions of knowledge about the connections between people, places and the natural environment."
McLeod stated that these grants are designed to support community gatherings, workshops, and activities that make use of traditional ways and encourage dialogue and knowledge sharing.
"What is learned will then be shared at a national dialogue later this year. We need sound research to make sound policy choices and incorporating and sharing traditional knowledge also keeps us moving forward on the path of reconciliation."
Interim President of Aurora College Jeff O'Keefe stated that the knowledge gained through participation in this project will provide students with valuable skill sets that they can carry into their careers or future studies.
"The balance of Indigenous and Western research methodologies will facilitate the repatriation of Indigenous knowledge and further reconciliation efforts in northern post-secondary education."