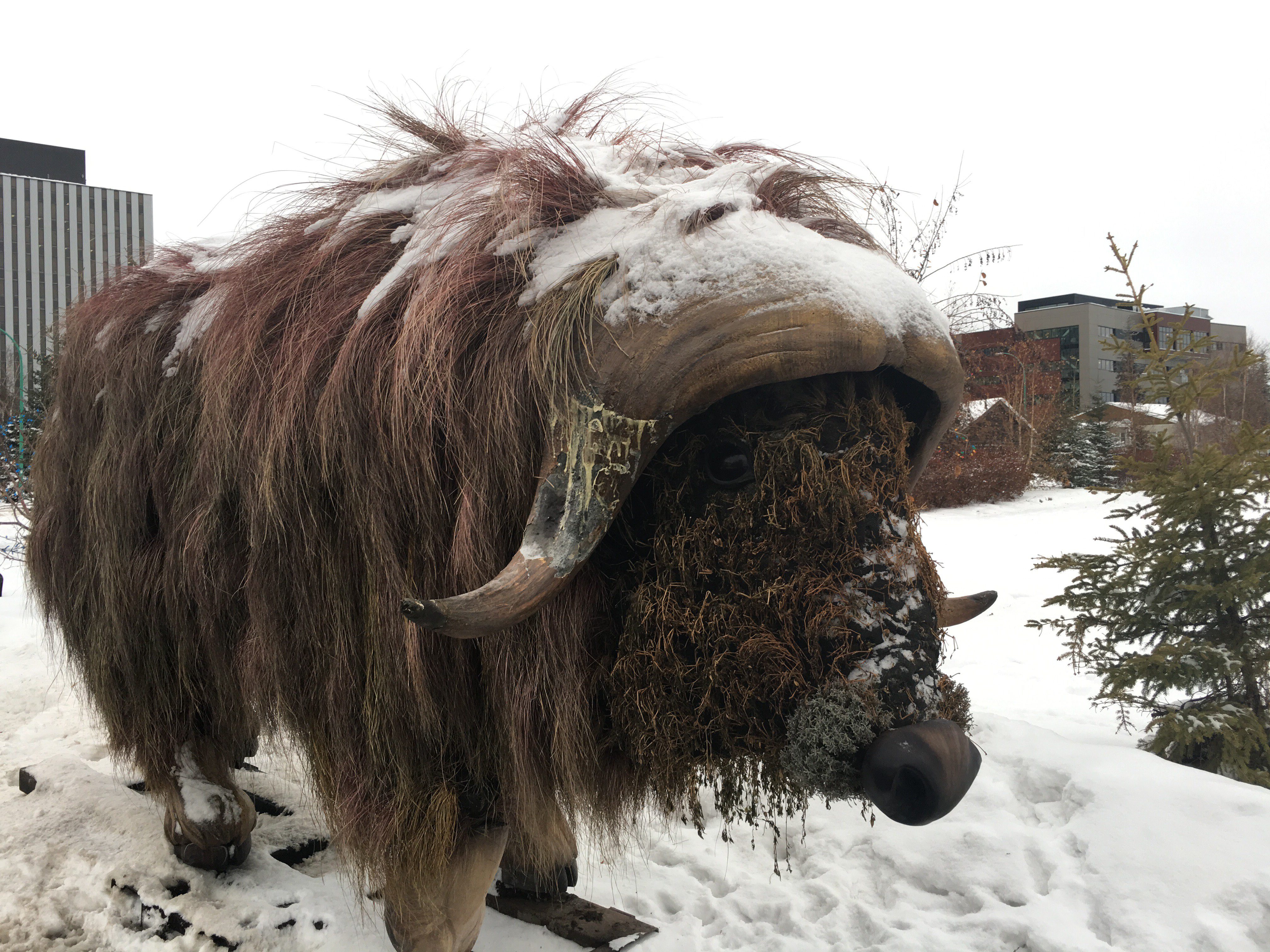 Yellowknife's new furry resident out front of city hall has been named. Mayor Rebecca Alty unveiled the winning name, Elon Muskox, live on CBC this morning.
The winning name was chosen by Yellowknife residents as it was Eric Fuhrmann who submitted the name after the Tesla CEO. He will be receiving a one-month family flexipass for city facilities.
240 names were available to be voted on, all provided by residents of Yellowknife as this was part of a contest put on by the city. Participants posted their names on the city's facebook page and voting took place on the city's website.
Elon Muskox travelled a great distance before settling in Yellowknife, coming all the way from Gatineau, where it was part of an exhibit. For the full story, check out our story on the Muskox's journey here.
The sculpture is full of plants that creates the fur for the muskox. This makes the sculpture a massive chia pet. So far it's plant fur has survived well in the Yellowknife winter conditions.