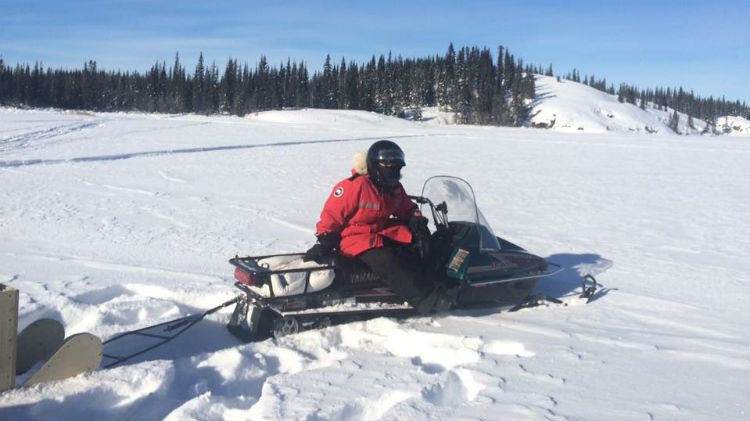 Snowmobilers are being warned to be careful of thin ice. Northwest Territories Power Commission is making the public aware of the safety risks of using the frozen bodies of water of Jackfish Lake and Bluefish Lake for recreational use. The power plant and hydro dam are keeping the ice thin near their facilities.
Assistant Director of Hydro Operations, Colin Steed says they have seen Snowmobile tracks in areas close to the facilities, indicating that they are placing themselves and their equipment at risk in areas where the ice is very thin.
"Although we have posted warning signs in the area, they are either not being seen or are being overlooked by some snowmobilers. There is thin ice and open water near these facilities and should be avoided."
NTPC says it will continue to use it's social media channels to ensure that the message of safety risk gets out to the public. NTPC is a owned subsidiary of NT Hydro, which in turn is owned by the Government of the Northwest Territories.