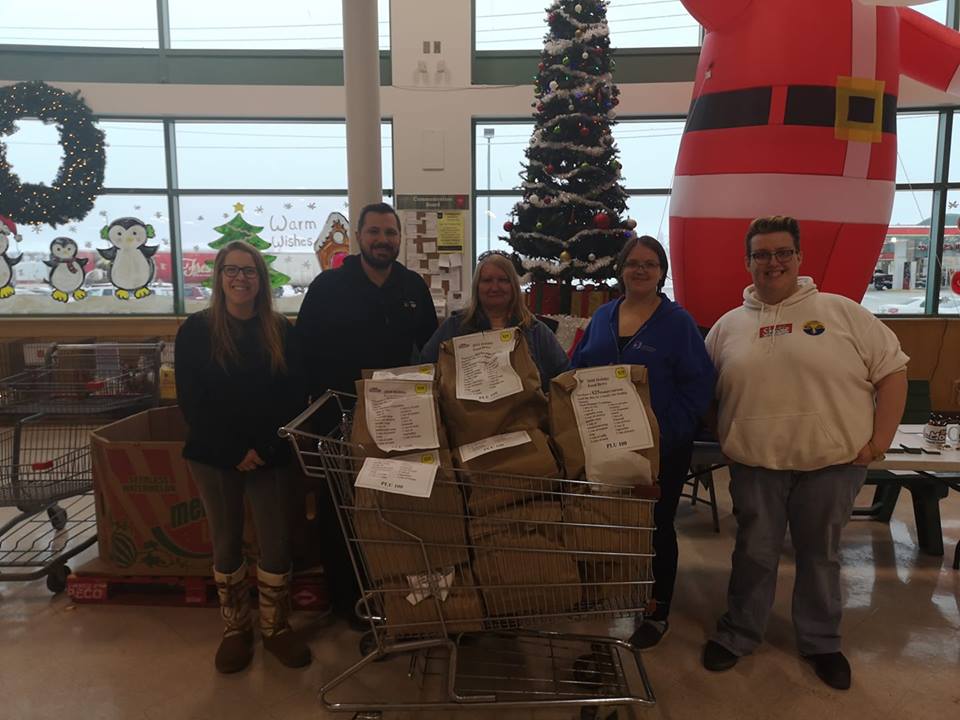 The Yellowknife Direct Charge Co-op received a Canada's Volunteer Award for Business Leader, BC and the North. They were among the recipients of this year's Canada's Volunteer Awards that was held at a ceremony yesterday in Ottawa.
The YK Co-op's Board of Directors have made food security and eliminating hunger a priority in their community.
They sponsor several annual events including "Stuff the Bus" to encourage shoppers to donate food, sponsored YKCare's program that provides weekend "survival kits" to youth and allows for direct donations to local charities.
With over 40 per cent of Canadians volunteering annually, their passion, hard work and commitment are essential to the social well-being of communities and the fabric of Canadian society. The Yellowknife Co-op's strong social conscience has always been a part of how they have operated. The business was built on a foundation of community involvement and service.
The Honourable Jean-Yves Duclos, Minister of Families, Children and Social Development says it's an honour to be amongst Canada's most passionate volunteers and to recognize the significant contributions each of them has made in their communities.
"Volunteers are the heart of our communities and are pivotal in supporting the social needs of Canadians. Canada's Volunteer Awards are only a small token to show that we appreciate, honour and thank volunteers for the difference they make every day."
Michael McLeod, Member of Parliament congratulated the Board of Director's of the Yellowknife Co-op for their outstanding work and for receiving Canada's Volunteer Award for Business Leader, BC and the North.
"Thank you for contributing to the well-being of Northerners and for your support of the causes that matter to local residents. You have shown that it is possible to run a successful and long-term business while investing back in your community."
By recognizing exceptional individuals and organizations, the Government of Canada is encouraging the very best in our collective efforts towards a more diverse and inclusive Canada. The hope is that volunteers, not-for-profit organizations and businesses alike are motivated to build stronger, more sustainable, enriching and inclusive communities.