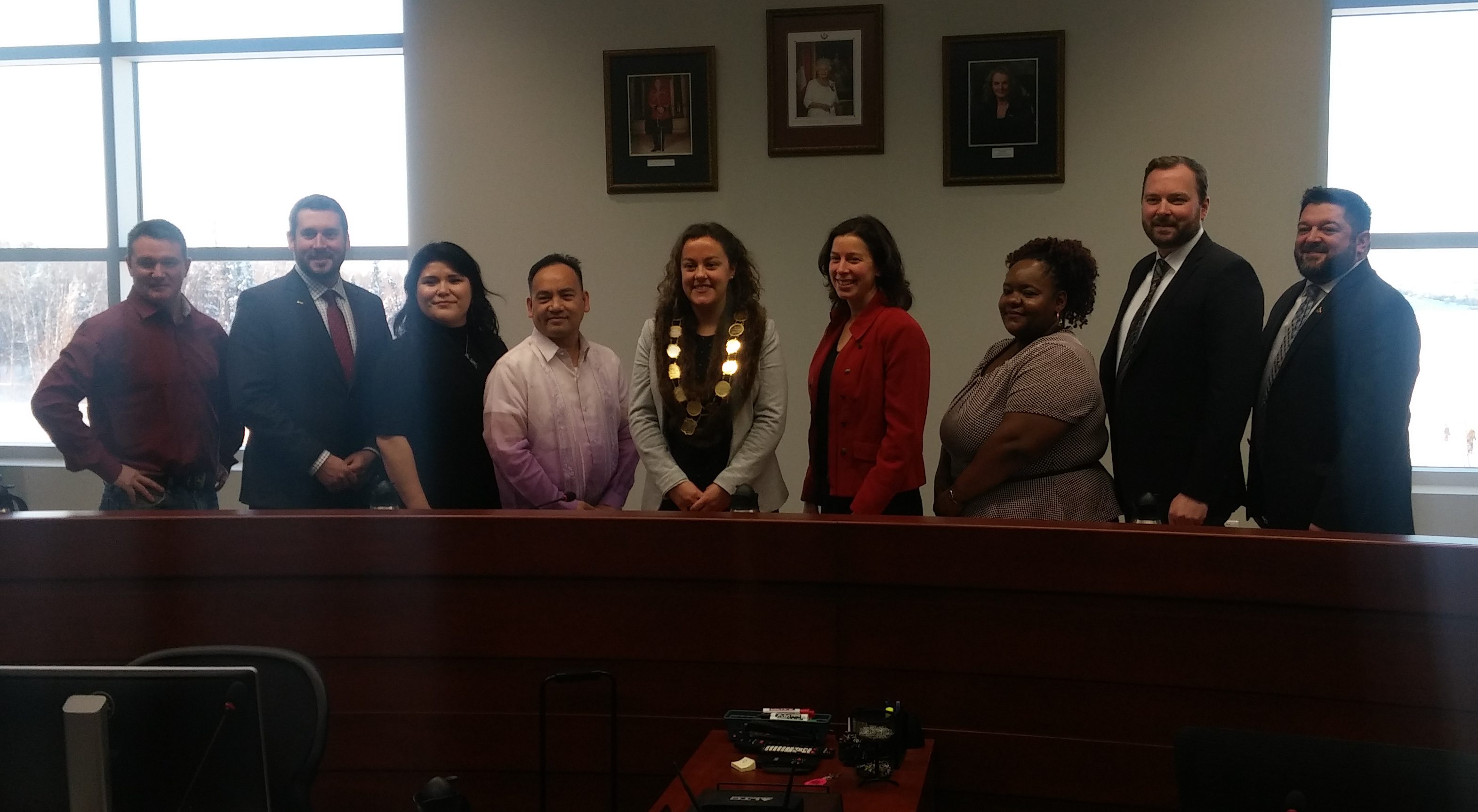 Yellowknife is another step closer to seeing how their tax dollars could be spent. Yesterday members of the council asked questions on the proposed 2019 budget. Mayor Rebecca Alty says the council is using feedback from residents in their discussions. She says they have been receiving the public's opinion throughout the year.
"Residents emailed in to share their concern about more enforcement in school zones, to I really like what's happening with the roadwork, so really taking all those compliments and engagements into consideration as well as the more formal engagement opportunities through the surveys and encouraging people to come out to our meetings to present."
On Monday, council heard from different groups on their thoughts on the budget. The Bike Club asked about their Bike Park Project. Other groups asking about their projects included Folk on the Rocks, the Climbing Club and Ecology North.
Budget deliberations will begin on Tuesday, November 27th. Council has five nights set aside for deliberations with the final night on Monday, December 10th. Mayor Alty says there are some changes between this budget and the last.
"Previously we had some items that were put into the capital project section but really are more operations and maintenance section, so moving those funding amounts over to operations and maintenance, so some of the things I think of is at the fire hall; the bunker gear and the helmets."
She states that with the projects, there will be a tax increase of 1.44%. One of the projects being looked at is the potential community pool. But that project she notes is still in discussion as they would need the approval of residents to ultimately get the project done.
"With the pool for this budget in 2019, funding for the architecture and engineering design is included, which is just over $7 million. So that will be an item for discussion for council to determine."
Although the budget has been proposed, Mayor Alty says there is still an opportunity for residents to voice their opinion on the proposed budget. She welcomes anyone wanting to share their support for a project, or lack thereof to email council@yellowknife.ca.