A downtown Yellowknife intersection labelled 'dangerous' by some residents has been transformed into a four-way stop.
"It's like you take your life into your own hands," is how one resident described the intersection of 49th Street and 49th Avenue, which sits between Yellowknife's courthouse and Joint Task Force (North)'s headquarters.
Pedestrians and drivers alike had complained that poor sightlines, caused partly by nearby buildings and partly by adjacent parking stalls, made it all-but impossible to see oncoming vehicles.
On Thursday, just over two weeks after pledging to examine the intersection, the City announced a four-way stop had been installed.
As of today, 49th Avenue at 49th Street is a 4-way stop intersection.
Please be cautious and obey the new signage.

— City of Yellowknife (@OurYellowknife) January 21, 2016
Back in December, residents posting to the Facebook page of city councillor Steve Payne said the intersection was "very dangerous" and "going to get someone hurt".
Past complaints
Earlier this month, Chris Greencorn – the city's director of public works and engineering – told Moose FM his team would look into improvements.
"Councillor Niels Konge asked us to have a look at it and we've had complaints in the past," Greencorn said at the time.
"We've removed parking stalls on 49th Avenue that were creating sightline issues – but there are still sightline issues. We're going to send an engineering team out and have another look at it.
"A possible solution could be to remove more parking stalls so people can see pedestrians and oncoming traffic. However, we could potentially implement a four-way stop."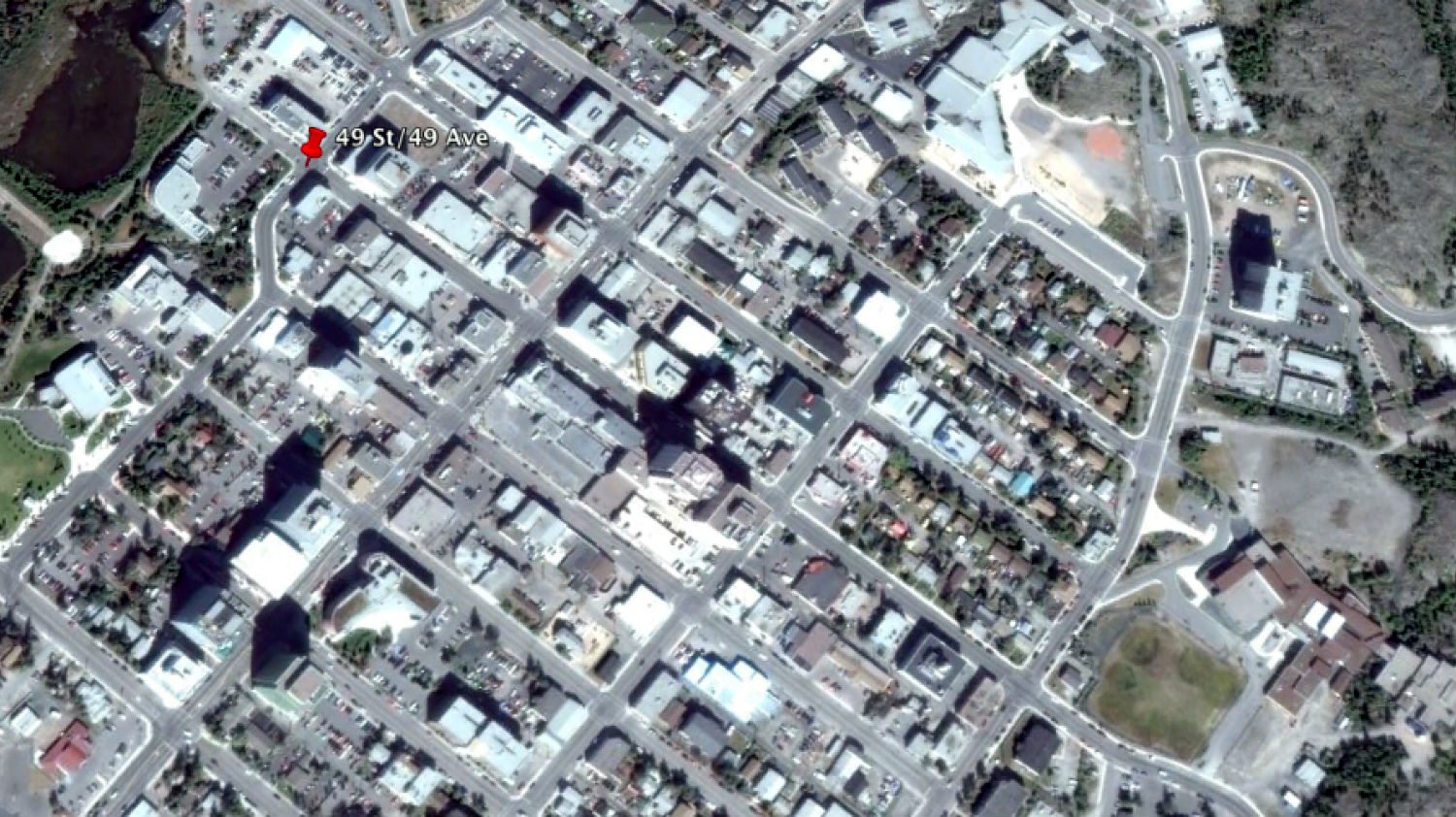 Greencorn said changes like this are decided through a combination of traffic and pedestrian counts, geometry, sightlines and other factors.
In the longer term, the intersection of Kam Lake Road and Finlayson Drive is set to be the next priority.
"I believe we'll be addressing that during the 2017 budget period," Greencorn told us. "We have had traffic counts at that intersection before and we believe something is warranted there."