Here's a collection of memorable quotes from 2015's top stories in the Northwest Territories. 
Want more of a challenge? Try the My Yellowknife Now news quiz of the year.
---
"We are to be best treated like mushrooms, kept in the dark and well fed."
Bob Bromley
Bromley, speaking in the legislature in September, felt that regular MLAs had been ignored in a series of major spending decisions.
More: Bob Bromley's speech in full (OpenNWT)
"If I have to, I'll run for mayor and I'll save this damned headframe."
Walt Humphries
Humphries is the president of the NWT Mining Heritage Society. In February, making a presentation to city council, he said he was prepared to stand for mayor in order to save the doomed Robertson headframe. In the end, he didn't run. The timeline for the headframe's demise is unclear.
More: Walt Humphries – 'make me mayor' to save headframe
"We're building the North. It's not like we're sitting here, a basket-case, with no prospects and nothing to look forward to."
Michael Miltenberger
A line delivered during February's budget Q&A with reporters, while Miltenberger was still the NWT's finance minister.
More: NWT budget – money for now but a tougher outlook ahead
"The 1980s kid in me is just losing my mind."
Nancy MacNeill
MacNeill was reacting to the news that local resident Peter Basko had brought a 12-seater hovercraft to the city. The hovercraft made its debut in March but, plagued by problems, has still to enter regular service as a tourist attraction.
More: Yellowknife has a hovercraft and you get to ride it (soon)
"Any suggestions?"
Jamie Koe
The NWT curling skip suffered a miserable week at the Brier – Canada's men's national championship – in March. He tweeted the above question en-route to a staggering 0-11 record in the round robin.
More: 'Any suggestions?' Jamie Koe desperate at misery Brier for NWT
"I don't know how anybody could reach out more to get help, and be frustrated, and dismissed, and invalidated."
Ian Henderson
Henderson's child, Timothy, died in April. Tim's family believe the 19-year-old died in an accident while acting out a suicide scenario. The family felt Tim's death exposed a succession of inadequacies in the NWT's healthcare and mental health systems.
More: Timothy Henderson's story: 'How could anyone reach out more?'
"I looked up the cost of buying one more box of diapers. It would be $40 for the diapers… and $162 for shipping."
Adam Hill
In April, Amazon dropped free shipping to what it termed 'remote' locations such as many NWT communities. For some Hay River residents like Hill, the new shipping costs were exorbitant.
More: Amazon drops free shipping to northern 'remote locations'
"I walked around with a spinal cord for a little while. You look at me like I'm crazy but when you're out in the bush, everything's normal, dude."
Jess Hiebert
Hiebert, like many others, took to the NWT wilderness over the summer as a morel mushroom harvester. Despite the initial promise of much money to be made, many harvesters found the pickings mediocre at best.
More: Spinal cords and babykillers – morel picking in the NWT
"I might make it into a hot tub."
Kyle Coumont
It was Coumont's job to remove the KFC bucket from its longtime outpost when the former franchise closed down in Yellowknife. This was his plan for the newly acquired landmark.
More: The old Yellowknife KFC bucket could become… a hot tub?
"Of course, the first question everyone asked me was if I caught it near the mine."
Randy Straker
Straker stunned his fishing buddy, the NWT and most of Canada by reeling in an unusual 'neon pike' in August. One expert suggested the fish's colour may have mutated in part to help it hunt. 
More: Yellowknife man catches 'neon pike' on Great Slave Lake
"We couldn't manage two benches in front of the Post Office – we had to move those – so what makes us think we can manage an area like this?"
Niels Konge
Konge was talking about multi-million-dollar plans to revitalize Yellowknife's downtown 50-50 lot, including a washroom facility and commercial plaza. In the summer of 2014, the city had removed benches outside its post office in response to harassment complaints.
More: Council not remotely convinced by Yellowknife 50-50 lot plans
"We don't have much animosity in election campaigns up here. Very rarely does anybody say a bad word about the other person."
Dennis Bevington
NDP candidate Bevington, the territory's MP since 2006, was defeated by Liberal challenger Michael McLeod in October's federal election.
More: Dennis Bevington says goodbye after nearly a decade as MP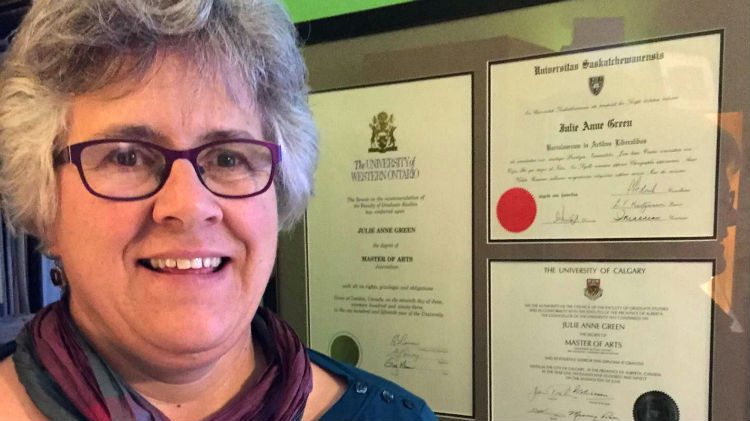 "Certainly we were back and forth with the chief electoral officer quite a bit."
Julie Green
Green and Robert Hawkins somewhat gave the lie to Bevington's earlier comment during an at times heated territorial election campaign in Yellowknife Centre. Green ultimately unseated the incumbent Hawkins to become the district's new MLA in November.
More: Julie Green ends Robert Hawkins' 12 years as YK Centre MLA
"The reports that you're referring to were fabricated. I never talked to those reporters. They just made up the stories."
"I'll be interested. I'll test the water and see if I can get enough support."
"I see myself as an agent of change."

"This will be an assembly of change and better government."
Bob McLeod
McLeod, at various stages of his bid to retain the office of the NWT Premier. McLeod initially denied reports he was seeking a second term in office, but warmed to the prospect immediately following his re-election as an MLA and then defeated rival Glen Abernethy for the position.
More: Bob McLeod re-elected as Premier of Northwest Territories
"Winning would have been better."
Glen Abernethy
Abernethy lost to McLeod in a secret ballot, which means we'll never know how close the vote was. The MLA for Great Slave has since been returned to his former position as the NWT's health minister.
More: Bob McLeod assigns portfolios to six NWT cabinet ministers
"They have been pumping more water than they can manage – they are pumping a lake a day, and that was a good heads-up."
Hilary Jones
Jones, who runs the NWT's Mine Training Society, scrambled to place her students elsewhere as Snap Lake suspended mining in November and prepared to lay off hundreds of staff. One issue dogging the underground mine for years had beenhow to manage and dispose of water from the lake above.
More: Snap Lake mine: 'There were warning signs' say experts
"There's a lot of stereotyping of Indigenous peoples still today in mainstream media. It's really important that we're portrayed like we're real people. We're still here."
Melaw Nakehk'o
Nakehk'o, from Fort Simpson, appears opposite Leonardo DiCaprio in The Revenant, a tale of an 1800s frontiersman. She attracted attention at the movie's premiere for her appearance in what she termed a "culturally appropriate" dress designed in part by Métis artist Christi Belcourt. 
More: NWT star of The Revenant makes Hollywood red carpet debut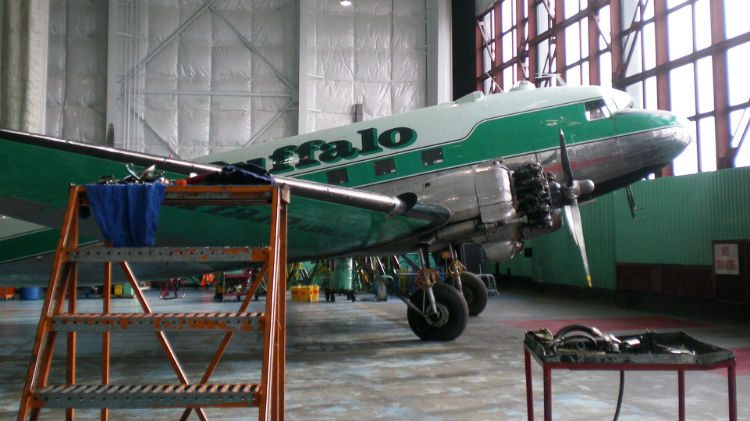 "Transport Canada is going to put them out of business."
Sol Taboada
Taboada, a specialist in safety and quality assurance, was brought in by Buffalo Airways after Transport Canada suspended the airline at the end of November. Taboada says he can't understand why Buffalo has yet to have its certificate reinstated. The airline says it has lost a million dollars since the start of the suspension.
More: Inside Buffalo Airways' suspension: what's happening?