The Yellowknife Chamber of Commerce celebrated International Women's Day with a conference featuring six-time Olympic medalist Clara Hughes who came to speak on mental health.
"It's been a difficult time for the community of Yellowknife, so we thought we would take the opportunity this year to focus on mental health and resiliency." Chamber of Commerce President Adrian Bell said on the stand.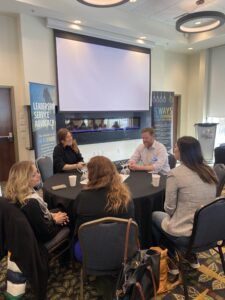 During the conference, Hughes shared her struggles with mental health coming from a broken home and the immense pressure of Olympic-level athletics.
"There's so many people that are sharing their stories and are showing that mental health is something that is unique to each person and the healing path is different for everyone." Hughes shared when asked about the healing process for young women.
"I just want people to know that there's a whole community out there of people who understand, and if someone is struggling you can help them by letting them know what is available and that can save a life," Hughes added.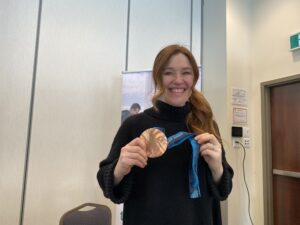 The Olympian also spoke on the importance of International Women's Day by advancing the conversation surrounding the role that women play in society.
"I think that there is so far to go. This day, as much as it highlights and lifts up the excellence of women, we have to look at the elements that should not be there that are holding so many women back." Hughes said.