Yellowknife's greatest winter attraction is officially open once again!
The wind may have made things especially chilly, but that didn't stop nearly three hundred people from attending the opening of the 28th annual Snowking winter Festival and Ice Castle!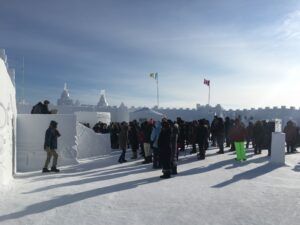 As is tradition, Snowking himself made the initial cut into the front gate of the castle to welcome the public into his domain. He made sure to thank the City of Yellowknife MLA's, who made sure that everyone could enter the castle on the first day completely free of charge.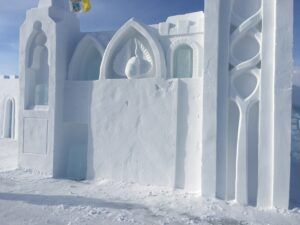 Once inside, guests were treated to a performance by the Yellowknife Dene Drummers and were free to explore the structure. This included several ice slides, a small "Lie-brary" full of wooden books, an enclosed are for future performances, and plenty of nooks and crannies that made for perfect picture locations.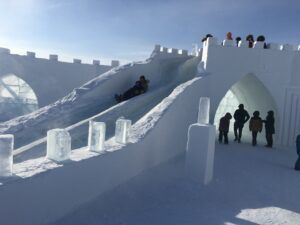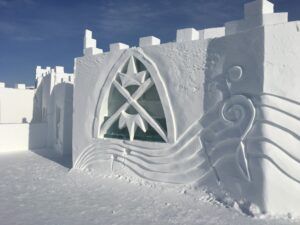 Just off the side of the castle sit several large cubes of snow, which will later be used for the International Snow Carving Symposium, which will begin on Friday, March 3rd. The 4th and 5th will see a Royal Ball with Gordon Stobbe, Cathy Sproule, and JJ Guy on Saturday. Sunday will see the finale of the Snowcarving Symposium, as well as another performance from Gordon Stobbe and his band.
Plenty of other exciting events are planned throughout the month. A full schedule can be found on the official Snowking website by clicking here.