The skies over Yellowknife flashed with colour as the city closed the book on another year.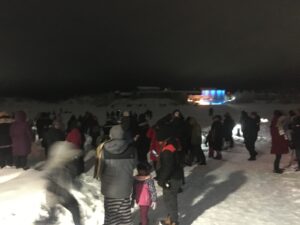 Hundreds of city residents gathered at the Somba K'e Park at 8:00 pm and turned their attention to Frame Lake. It wasn't long before the popping sound of the fireworks drew everyone's attention to the coming show.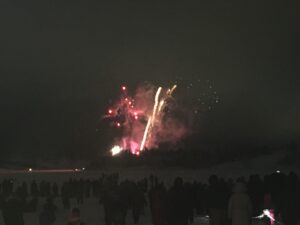 For the next fifteen or so minutes, all eyes were drawn to the lake as explosions of colour filled the night sky.