Yellowknife has one more major winter tradition to look forward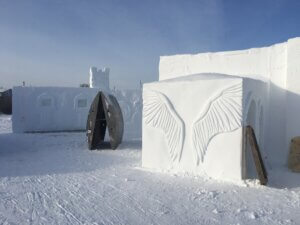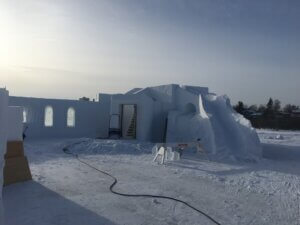 to, and its doors will be opening tomorrow!
March 1st marks the official opening of 2022's annual Snowking Ice Castle. This will mark the 27th year that the castle has been in Yellowknife, and it is making a confident return after being altered in several ways due to COVID.
Highlights of the opening day will be the official opening of the castle, as well as the Snowking's Parade. The opening will also feature a performance from Yellowknife's Dene Drummers.
Admission for the opening day of the castle will be absolutely free, which was made possible thanks to help from the city's MLAs. The Snow Slide will be open for all ages, Snowking merchandise will be available, and there is a new addition to the castle, in the form of the Snowking's Chapel.
The Castle will be open until Sunday, March 27th. Daily admission will be $10 for adults, $5 for youth 6 to 15 years. Kids under 6 will be able to enter free of charge, and a family group larger than 4 will cost $5 each.
Proof of vaccination will be required for anyone over the age of 12, and while masking is not mandatory, it is highly recommended.