An art show is returning to the city of Yellowknife, and it is one that encourages people to feel better about themselves.
Alida Ryan, a local artist, has been working with the Mermaid and Moon Boutique in downtown Yellowknife, and will be presenting her second ever "Mental Health and Body Positive" Art Show. All of the pieces that will be on display were made by Ryan herself, and will be promoting the improvement of one's mental health, as well as accepting and destigmatizing one's own body.
Ryan shared some of her reasoning for picking this topic.
"I feel like those are very large issues at hand right now, especially in the upcoming generation. Especially as well with the pandemic going on with mental health, that stigma we're trying to break down, and have a few more mental health advocates out there."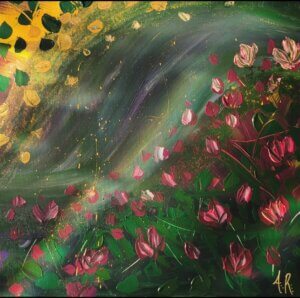 Ryan added that her own experience with mental health is something that has come through in her art.
Alida was also kind enough to share some details on one of the pieces that will be featured at her show, a painting called "Tired of Fighting."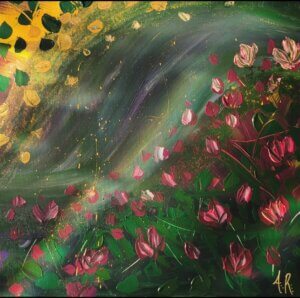 "It incorporates nature, all my art does, and colours. So even though you're at a low point, those colours are still shining through, that hope is still there, and flecks of gold throughout. And then on the body positive ones, there's silhouettes of bodies, and just promoting that happiness in no matter what your shape is, that you'll always have the ability to be confident in whoever you are."
That idea is brought through in another piece that will be featured, which depicts are large and colourful posterior.
The art show is set to take place on February 26th, and ten percent of the proceeds will be going towards the Foster Family Boutique!