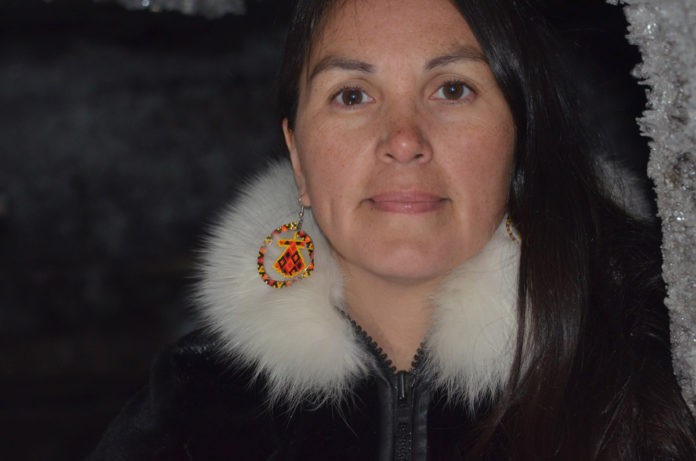 Myrna Pokiak, was born & raised in Tuktoyaktuk, and currently lives in Yellowknife with her husband, Eddie Paul and three daughters, Mya, Launa, and Kara. Myrna was raised in a family business and from a young age she was given the hands-on experience for what it takes to be successful; dedication, 24/7 commitment, and the most challenging of all, self-confidence.
Since 2013, Myrna has worked as the Business Manager for Paul Bros NEXTreme Inc., a manufacturing and construction company, which was a 180° turn from what she went to University for and was experienced in. Some of Myrna's biggest accomplishments have been during the growth and expansion of Paul Bros NEXTreme Inc., from a small sized business, to a mid-sized business in a field dominated by men. Her success in the industry leads back to her childhood. Girl or boy, man or woman, she was given many opportunities girls had yet to experience. The message from her father, James, was clear, "you can do whatever you put your mind to", while guided by the example of her mother, Maureen, who did just that.
Myrna currently works full time with Paul Bros NEXTreme Inc, and also owns and operates a Cultural Manufacturing and Education business, Alappaa Inc. Since 2003 she has achieved major accomplishments for the positive recognition of Indigenous people, particularly the Inuvialuit of the Western Canadian Arctic. In 2020, her art was chosen to symbolize 150 years of the Northwest Territories joining confederation, by the Royal Canadian Mint, minted on a $30 Silver Coin.
As a mother of three girls, Myrna knows the importance of the #ChooseToChallenge initiative. Alongside her husband, Eddie Paul, together they are working to instill the childhood confidence in their daughters who may one day lead the Trades Industry and Businesses in the North, Nationally, or Internationally.
#ChooseToChallenge
#ChooseToChallengeNWT