The GNWT is clamping down on people building cabins on public land without permission.
Around 700 such cabins exist throughout the territory, mainly in the Yellowknife area.
Minister Shane Thompson, head of the land's department says "squatting" on public lands has been a problem for decades and something the Department of Lands has been working on since 2014 when the department was established.
"We're getting tough on those who are breaking the law, and who have no legal right or authorization to build on top of [the] land, but we will need to follow due process and do it right," said Thompson.
Cabins built before April 1, 2014, will be evaluated on a case-by-case basis to determine possible eligibility for tenure — if the structures do not pass the evaluation, enforcement measures including removal of the structures can follow.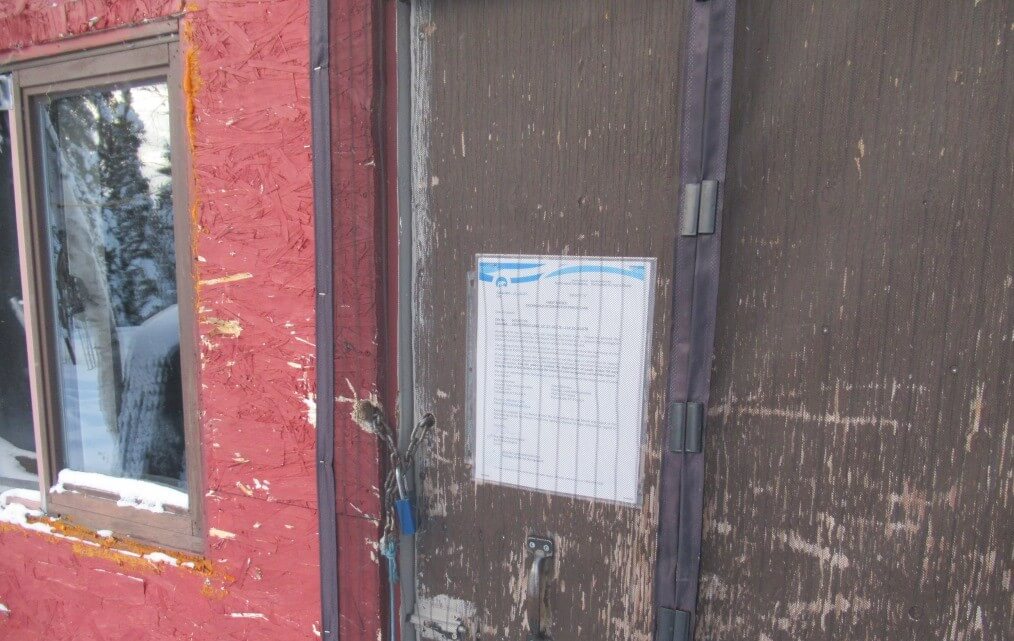 If people are eligible, they can sign leases to keep their cabins on public land.
Thompson said despite some of these cabins potentially being people's only form of housing, removal of the structures would still proceed if they were found to be breaking the rules.
"First and foremost, we can't be making exceptions to how we deal with it. It's unfortunate they may just be their only home, but if it's not within the rules and regulations then we still need to enforce our and be consistent," said Thompson.
Ridgely added the enforcement is focused on cabins outside built-up communities, so it is less likely people will have nowhere else to go.
Enforcement staff surveys and aerial photography will help the GNWT establish when a cabin was built, according to Gina Ridgely, manager of sustainability with the Department of Lands.
Cabins that may be owned by Indigenous occupants who are exercising their asserted or established Aboriginal or treaty rights, will be allowed and referred to as 'potential rights-based cabins.
The GNWT is working with Indigenous governments to confirm which cabins are potential rights-based cabins
Since 2014, the GNWT has removed 17 cabins, but Blair Chapman, Assistant Deputy Minister of Operations, said the territorial government hopes to have posted notices to all the cabins within two years.