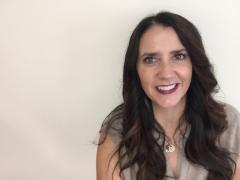 Simone Gessler is the new superintendent of Yellowknife Catholic Schools.
Gessler has been working with the school district for 19 years, including as assistant principal, then principal of Weledeh Catholic School as well as assistant principal at St. Joseph School. For 14 years Gessler has worked in administration and most recently held the title of assistant superintendent-learning.
Hailing from Saskatoon, Saskatchewan, Gessler has been in Yellowknife since 1996. She says she is passionate about building environments for learning which are innovative and student-centred. "I am a strong advocate for inquiry-based learning, instructional technology and building 21st-century learning skills in our students," she states.
Gessler takes over from Claudia Parker, who was recently inducted into the NWT Education Hall of Fame for her 33 years of service with the school district.